League of Legends prepares to host one of the biggest events in its history: the Sentinels of Light. With a scheduled start with patch 11.14, which will deploy on July 8, Riot Games have given us lots of content to introduce the event. Akshan will arrive as a new champion to join the team fighting Viego. However, he will not be the only hero arriving to help end the massacre of the Ruined King.
Six New Skins Arriving in League of Legends
Currently, the only Sentinels in the game are Lucian and Senna; and in the lore there are only two others alive, Akshan and Daowan. The pair will be joined by the Shuriman Akshan. By themselves, however, they are still too few, thankfully they will be getting new companions in their battle against the Black Mist. Graves, Vayne, and Gwen seem to be the first three confirmed to join the Sentinels of Light team who are the "good guys" for the next few weeks; but that is not all. We also know that Diana, Riven, Irelia and Olaf will be joining the Sentinels, as well as Pantheon. Remember, these skins are canon, so these champions will be officially joining the Sentinels of Light in the lore too.
While the main event image reveals a few new skins, it seems that most characters, appear with unreleased skins. Whether Senna and Lucian are getting a new skin is up in the air, nothing has been announced but the image shows slight modifications compared to their default appearance. Graves and Vayne, however, are clearly getting something new; Vayne's has already be announced and showcased.
Patch 11.14 will introduce a ton of new cosmetics and changes to the League of Legends storyline. This obviously comes in addition to the Ultimate Spellbook game mode which will come with the event too!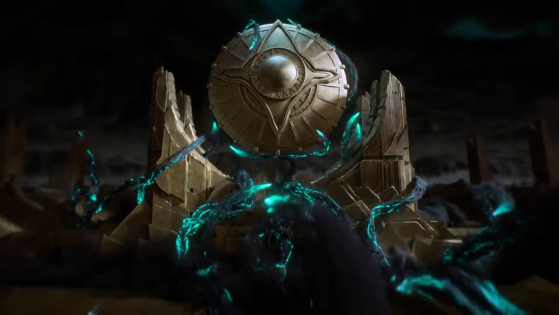 Viego's reach has extended across Runeterra. Riot Games has recently released a new trailer with several key regions of League of Legends being invaded by the Black Mist. However, in the dark there is hope - The Sentinels of Light.
LoL Patch 11.14: Sentinel and Ruined skins will invade Summoner's Rift
League of Legends is preparing for a new event and Riot Games has confirmed the skins that will come with Patch 11.14. The Sentinels and the Ruined sides prepare for the final battle with new skins for six champions.