A few months ago, we told you that an MMO based in the universe of The Lord of the Rings was cancelled. After two years of troublesome development, one of the first titles from the studio, Amazon Games, suffered a premature end. However, another MMO called New World is still being created and you will be able to try it soon.
How to participate in the New World beta
There are two ways to participate in the closed beta. The first one involves a bit of luck: you need to enter here and create an account. If you end up being selected, you'll receive a mail in the following days.
The other way is secure, but it isn't free. By pre-ordering the game on Steam or Amazon, you will be guaranteed exclusive access to the upcoming closed beta. However, bear in mind that this only works for pre-orders placed before July 18.
Information About the Beta
If you pre-order the game on Steam, a new item called "New World Closed Beta" should be added to your Steam library automatically. Those who already had access to the previous alpha should uninstall the launcher as the new beta will use another client.
On another topic, we don't know how many servers there will to be or even what capacity they will have. However, we do know that the beta will offer a complete experience: there won't be any restrictions on regions, dungeons, level cap and other aspects of New World. Plus, all the expeditions will be available.
It's worth mentioning that the progress you make in the beta won't be transferred to the full game, which is set to be released on August 31.
New World closed beta will be available from July 20, at 6:30 p.m., to August 3, 8:59 a.m.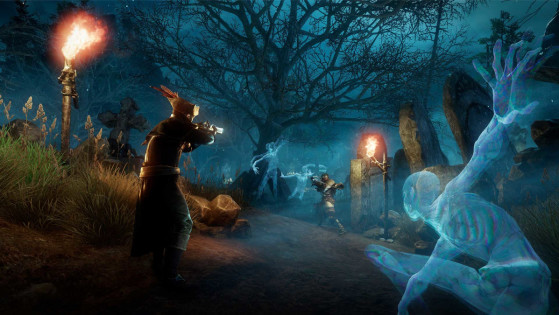 Amazon's next game, New World, is an MMO in an open world where community and PvP are the keywords. Everything you need to know about the gameplay is in this dedicated article.