The first Masters Tour of the year in Arlington brings new things to the world of Hearthstone esports!
If you haven't already read about it, starting this year, Activision Blizzard will broadcast its entire esports line-up on Youtube Gaming!
This Masters Tour event will take place from January 31 to February 2, with 360 players expected to play for a share of a base prize pool of $250,000 — which may well be increased by the crowdfunding initiatives launched by Blizzard.
This tournament takes place after the release of the cards introduced in the first and second chapters of the Galakrond's Awakening singleplayer mode.
As the cards have all been announced as of January 21, competitors will have had time to think about building new decks around them, and will be able to change their decklist up until the beginning of the tournament.
With the arrival of the Hearthstone esports tournaments on Youtube, a new address is to be remembered to watch all the competitions: https://www.youtube.com/Hearthstone.
The tournament will be broadcast in English, as always. For spectators speaking Chinese, Korean, Japanese, Russian, Portugese, Spanish and Arabic, streams will also be available on Youtube on dedicated channels.
Format
For this Masters Tour, four decks will be brought by the players who will play a best-of-five in Conquest format.
One deck will be banned by each player. A score of at least 7-2 will automatically qualify players for the Masters Tour Indonesia and Jönköping, which will take place later in the year.
Organization
First day: 5-round Swiss format
Day Two: Players with three or more wins will play four extra rounds.
Day Three: The top eight advance to a knockout tournament to decide the winner!
More information here!
Crowdfunding
This year, a new crowdfunding initiative is taking place to help the competition! For $19,99 you can buy a pack of 25 Year of the Dragon boosters and a random Legendary from the latest expansion, Descent of Dragons.
You can find more information in the article below!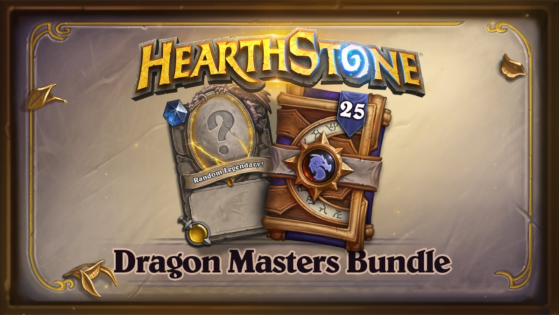 hearthstone-esports
$1.5M in crowdfunding raised by the Dragon Masters Bundle!
To add to the prize pool for the Year of the Dragon Masters Tour, Blizzard is offering all Hearthstone players the chance to participate in a crowdfunding event that will directly support the esports on Hearthstone!