The Shanghai Dragons are best known for their incredible series of defeats during the inaugural season of the Overwatch League — they didn't win a single match, and ended the competition with a 0-40 record.
After that disaster, the Chinese organization decided to radically reshape their roster, which resulted in them bringing on board only Korean players — a not-so-surprising choice since Florida Mayhem did the same. Thanks to these moves, they managed to slowly come back in the competition, ultimately finishing among the top eight teams in the third stage.
At the beginning of the Stage 3 Playoffs, Shanghai Dragons were the eighth seed in the bracket, and successfully overcame the best teams in the league — Vancouver Titans, San Francisco Shock and New York Excelsior.
Shanghai Dragons defeated the top three teams in the League, starting with New York Excelsior in the quarter-finals. They then faced Vancouver Titans in the semi-finals, and finally met San Francisco Shock — the reigning champions — in a final match that was easily one of the most stunning matches across the entire season.
It was a seven-map series thanks to a spectacular comeback — the Californian team fought back from a 3-0 deficit to level 3-3, before finally falling to the Dragons on Dorado. On this last map, San Francisco Shock barely managed to get past Point A, while the Shanghai Dragons eased past that same point to claim victory.
This won them the title of Stage 3 Champions and a $200,000 cash prize, alongside the glory, honor, and redemption.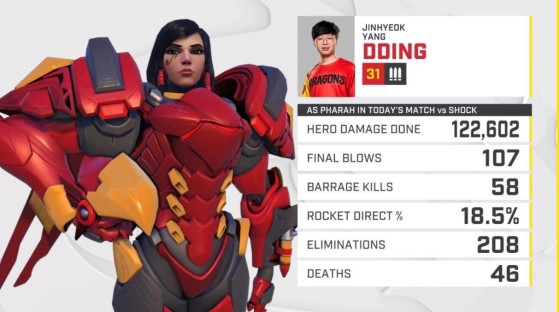 The most memorable thing about this final was the Dragons' DPS composition. It allowed them to stand out from the crowd, thanks in particular to two players: Jin-hyeok "DDing" Yang (Pharah) and Min-seong "diem" Bae (Widow and Sombra), who played magnificently.
Stage 4 of Season 2 of the Overwatch League will start on July 25, in the hope that the Shanghai Dragons make us dream as much as they did during Stage 3.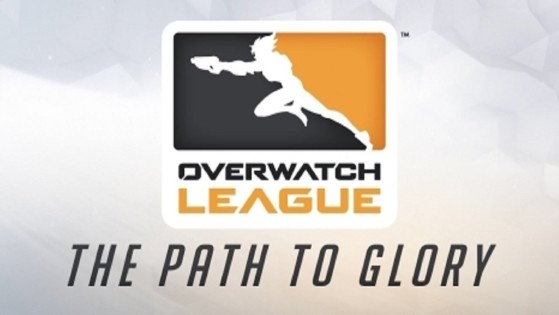 Season 2 Stage 4 is now almost finished and the last matches will be held in Los Angeles with the Valiant as hosts. Almost all teams qualified for the Playoffs are known, but the final battle will be tough in California.