A fiend with a thirst for mortal blood, Vladimir has influenced the affairs of Noxus since the empire's earliest days. In addition to unnaturally extending his life, his mastery of hemomancy allows him to control the minds and bodies of others as easily as his own. He is one of the champions from Noxus, one of the regions in Legends of Runeterra.

Characteristics
Name: Vladimir
Region: Noxus
Related Champions: Darius, Draven, Katarina
Mana cost: 5
Levels
Each Legends of Runeterra champion is available in two different forms. While your deck only contains the level 1 version of a champion, you'll need to fill a condition to evolve it into its level 2 form. By doing so, your champion will have its stats buffed and will receive a new effect.
Level-up condition: 6+ allies survived damage (including Vladimir himself)

Level 1
• Power: 5
• Health Points: 5
• Text: "Attack: For each other attacking ally, deal 1 to it and 1 to the enemy Nexus."

Level 2
• Power: 6
• Health Points: 6
• Text: "Attack: for each other attacking ally, deal 1 to it and 1 to the enemy Nexus."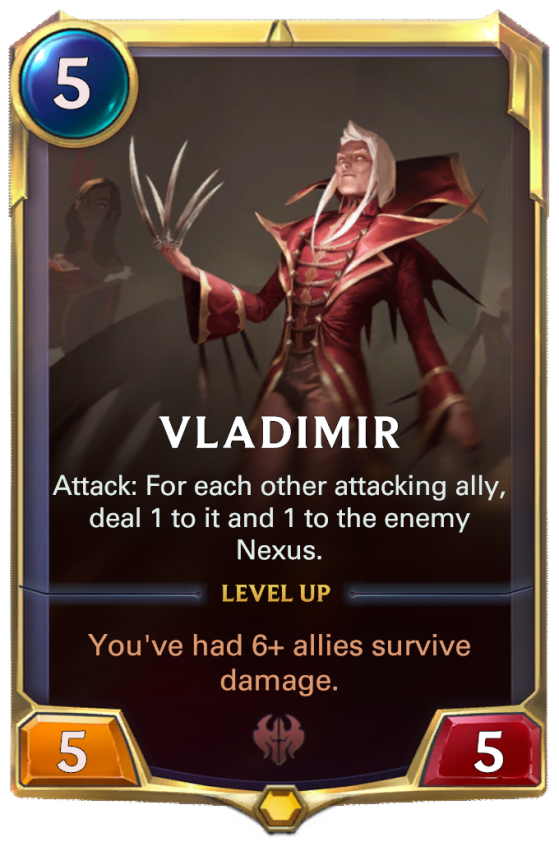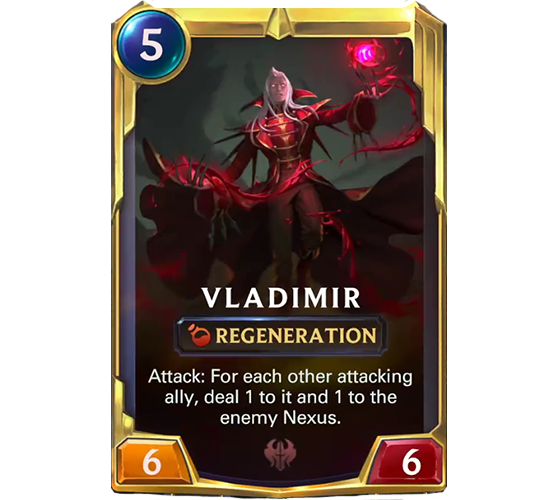 Signature cards
Signature cards are part of the core mechanics of all Legends of Runeterra champions. Here, Vladimir's Transfusion will replace any Vladimir that you draw if you already have this champion on your board.

Vladimir's Transfusion
• Spell: Burst
• Mana cost: 2
• Effect: Deal 1 to an ally and give another ally +2/+2 this round. Shuffle a Vladimir into deck.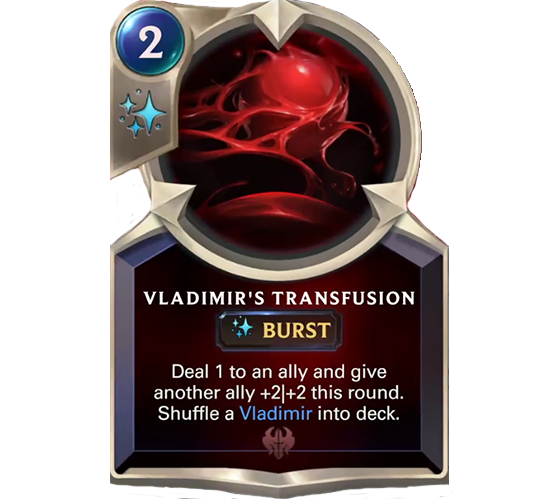 The important guides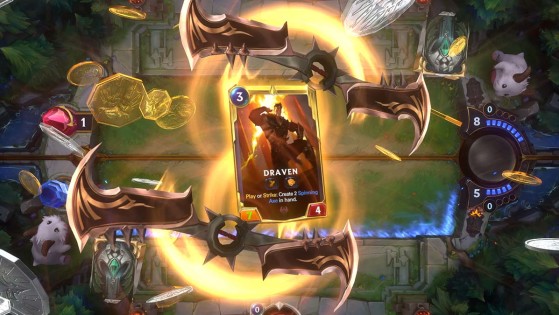 Deckbuilding: limitations and restrictions
Legends of Runeterra is Riot Games' brand new collectible card game. Wondering how you can build your decks to destroy your opponent Nexus? Are you completely lost when you hear the word "deckbuilding"? Well, we got your back!