Like most card games, the deckbuilding phase will play a huge role in Legends of Runeterra. Restrictions and limitations exist, so we decided to explain them in this article — just to make sure that building your first deck will be a piece of cake.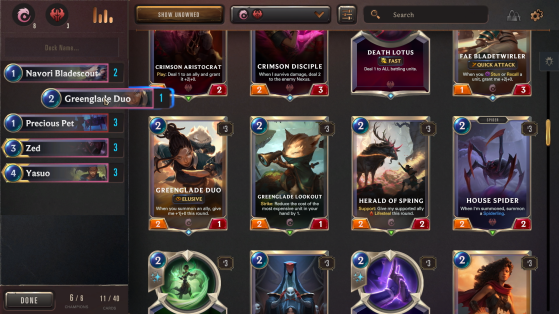 Size of a deck
In Hearthstone it's 30 cards, in Magic Arena, 60. In Legends of Runeterra, a deck is limited to 40 cards and you can only play 3 copies of the same card.
Among this number, you can have up to 6 Hero cards that will define your deck. However, it is not mandatory to play any Heroes, and you can create a deck without using one.
Card copies
On LoR, you can have several identical cards in the same deck. Your master cards, whether they are part of your combo, or if they are powerful enough to want to draw a maximum of them, can be present a maximum of 3 times. It is not necessary to have 3 of each, so some cards that you only want to find against certain match-ups may only be present in one copy.
Colors/Regions system
Each faction will have its own cards and suit. If it is not as restrictive as in Magic, it will allow you to create combos and synergies between your cards. So if it is possible to take cards of each region, it is not necessarily advisable, in order to create a maximum of synergies and combos, which will allow you to create a solid deck and able to bring you to victory.
The important guides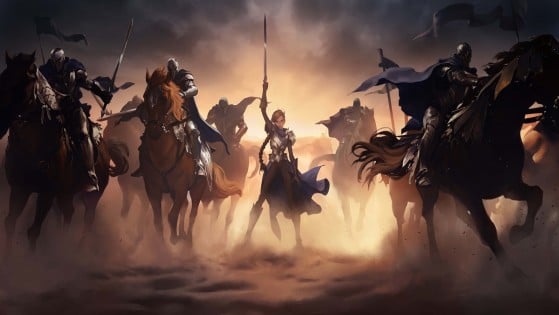 Legends of Runeterra Beginner's Guide
Riot Games just unveiled their brand new digital card game: Legends of Runeterra. Everything you need to know about basics and mechanics of LoR is in this dedicated article.