Riot Games has unveiled the details of the first-ever Legends of Runeterra World Championship. One year after the publisher released its League of Legends-inspired collectible card game, the road to esports glory and a $200,000 prize pool begins for hundreds of players.
The entire tournament will take place in September, from qualifiers to the grand finals. For the competition, the globe has been split up in four regions: Americas, Europe, Asia, and Southeast Asia. In each region, 64 competitors will qualify for the main event through Ranked performances and Seasonal Tournaments. Only 16 spots are available, and are split up as follows:
6 spots for Americas

5 spots for Europe

5 spots for Asia & Southeast Asia combined
The top 16 is then split up in four groups of four players. Similar to the League of Legends World Championship format, these players then compete in round robins to determine which two players advance to the single-elimination top 8 bracket
Currently, Legends of Runeterra is in the middle of its Empires of the Ascended set, which focuses on the Shurima area. Given the pace at which Riot Games releases new expansions, however, the World Championship will be played with a whole card set available for use as well.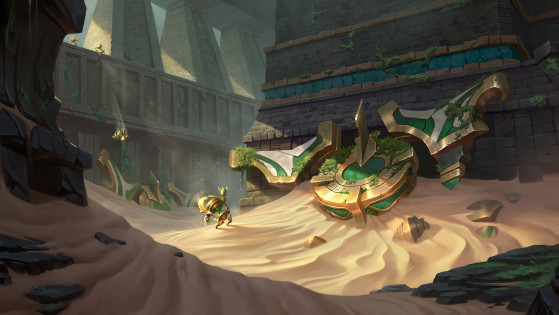 The roadmap for the year 2021 has been revealed with a ton of information for the future of Legends of Runeterra. Here's everything you need to know about the new the upcoming content.
Image courtesy of Riot Games.