While the Patch 0.9 had been fairly consistent in terms of card balancing and xp on various game modes, the 0.9.1 version of Legends of Runeterra shouldn't change much in a player's daily life — but it does set the stage for the future. Or at least, the developers have admitted some things they talk about openly, such as animations that take too much time for most (source).
Faster games soon?
Players expressed in their feedback that games usually take too much time — overall Legends of Runeterra is lacking "dynamism". A team will be dedicated to finding solutions to accelerate all this. While the big changes will come little by little, here's what's already changed with Patch 0.9.1. All the actions listed below will be faster as soon as the changes are implemented:
Summon units

Drawing cards

Placing units in attack phase

Cast fast and slow spells

Instant spell casting

Moving the attack token at the beginning of each round
EXP Changes
The new EXP values for games between friendlist members are as follows:
Victory: 100 EXP → 200 EXP
Defeat: 0 EXP → 100 EXP

EXP gains are limited to five wins (unchanged) and five losses per day.
A clearer deck builder
Card counters are now represented by "dots" which better indicate the number of copies you own, don't own, use in the deck and are absent from the deck.
New Guardian: Minion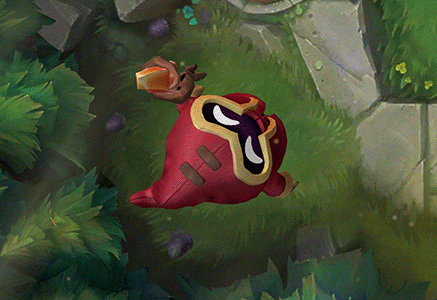 New boards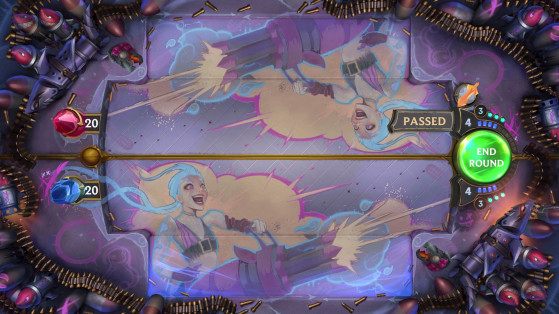 Bugfixes
Repeatedly hovering Region Road rewards no longer causes shadows to steadily consume the screen. Spooky.

Muting AI opponents will now properly hide their emotes.

The Rekindler and The Harrowing will no longer revive Champions that only had their unique spell cast (rather than an actual Champion unit played and killed).

Champions will now properly level up if they return from being Detained after their level up condition was met while they were Detained.

Twin Disciplines now displays correct effect text when selecting Discipline of Fortitude.

Players should no longer get stuck on the loading screen when signing out of League of Legends while signed into LoR (communicated last patch but didn't make it in).

Players logging into LoR from different devices should encounter fewer crashes (communicated last patch but didn't make it in).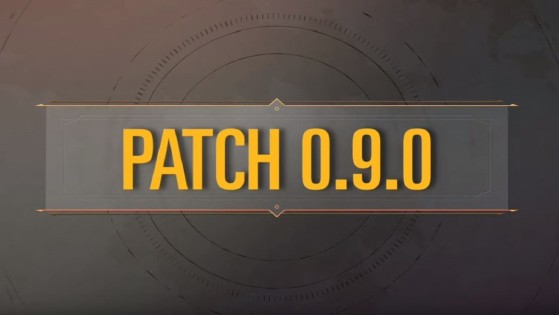 Legends of Runeterra: Patch 0.9.0 notes
LoR has been in open beta since January 24, and the first balance patch is coming today. This Version 0.9 fixes some flaws in the deckbuilder, but also modifies some cards already emblematic of various mechanics (such as Fearsome), or others very popular in the meta.