Legends of Runeterra's Guardians of the Ancients is fast approaching, and Zilean is the first Champion to be revealed.
Functioning around his Time Bombs, Zilean will require two of his Time Bomb landmarks to be destroyed before he levels up.
When levelled up, at the start of each round Zilean will then create Fleeting copies of every non-Fleeting card he saw you play in the previous round.
Coming with Zilean are cards that work with Landmarks, as well as a Chronoshift which can revive and buff allied Champions.
Each day until the launch of Guardians of the Ancient expansion, more cards will be teased so keep your eyes out for the next set of previews!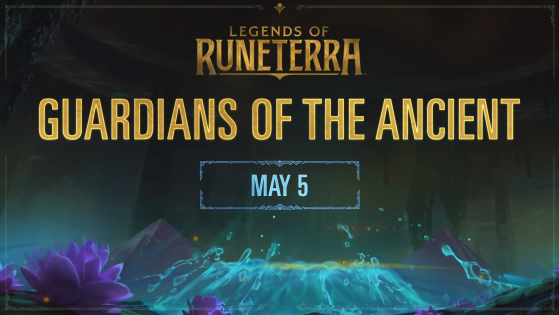 The new expansion is due to released in the coming weeks, with three new Champions teased.