Decisive in judgment and lethal in combat, Katarina is a Noxian assassin of the highest caliber. Eldest daughter to the legendary General Du Couteau, she made her talents known with swift kills against unsuspecting enemies. She is one of the champions from Noxus, one of the regions in Legends of Runeterra.

Characteristics
Name: Katarina
Region: Noxus
Related Champions: Darius, Draven, Vladimir
Keyword: Quick Attack
Mana cost: 3
Levels
Each Legends of Runeterra champion is available in two different forms. While your deck only contains the level 1 version of a champion, you'll need to fill a condition to evolve it into its level 2 form. By doing so, your champion will have its stats buffed and will receive a new effect.
Level-up condition: Once Katarina struck, Recall her.

Level 1
• Power: 3
• Health Points: 2
• Keyword: Quick Attack

Level 2
• Power: 4
• Health Points: 3
• Keyword: Quick Attack
• Text: "Play: Ready our attack. Strike: Recall me."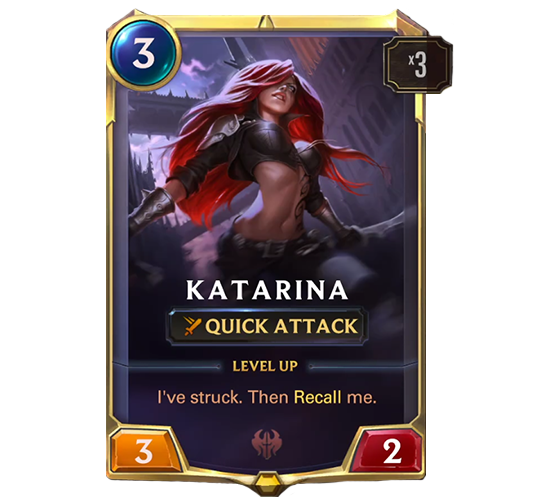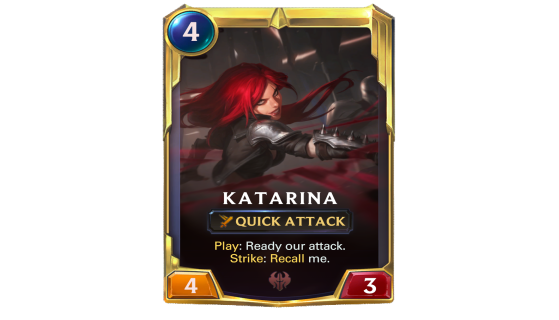 Signature cards
Signature cards are part of the core mechanics of all Legends of Runeterra champions. Here, Katarina Death's Lotus will replace any Katarina that you draw if you already have this champion on your board.

Katarina's Death Lotus
• Spell: Fast
• Mana cost: 2
• Effect: Deal 1 to ALL battling units. Shuffle a Katarina into your deck.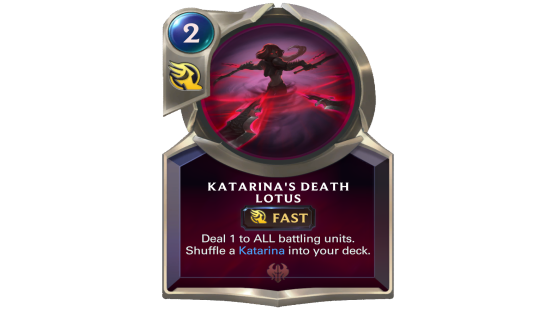 The important guides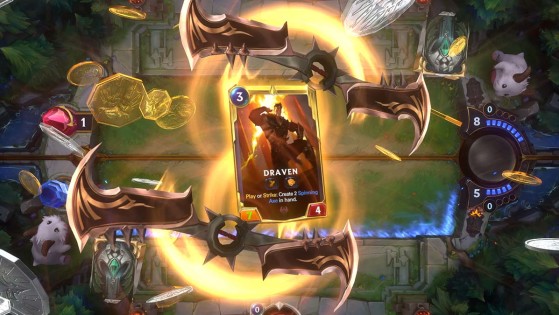 Deckbuilding: limitations and restrictions
Legends of Runeterra is Riot Games' brand new collectible card game. Wondering how you can build your decks to destroy your opponent Nexus? Are you completely lost when you hear the word "deckbuilding"? Well, we got your back!