Hungrybox is synonymous with competitive Super Smash. Bros. The Melee God's patience and approach to Jigglypuff redefined the meta. Hbox might not be as successful in Ultimate, but his matchup knowledge and wisdom are just as consistent.
Discover where your main falls in Hungrybox's version 9.0.1 tier list.
Bottom Tier
Low Tier
Dr. Mario

Isabelle

Incineroar
Lower Mid Tier
Mii Gunner (Sans Undertale / Cuphead)

Mii Swordfighter (Travis Touchdown)

Jigglypuff

King Dedede

Piranha Plant

Ridley

Robin

Byleth

Lucario
Super Smash Bros. Ultimate Version 9.0 Tier Lists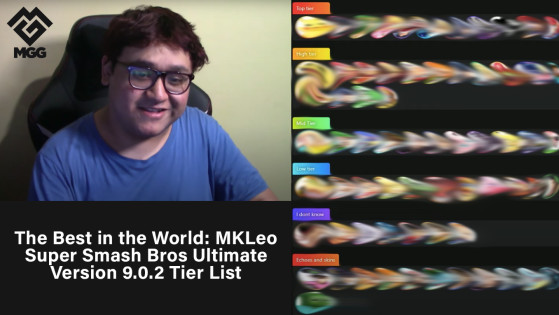 You already know MKLeo is the best SSBU player in the world, but who does he believe are the strongest characters in the game?