Dabuz is known for three things in Super Smash Bros Ultimate: Patience, zoning, and results. The self-proclaimed big lips pro was ranked #4 in the final Super Smash Bros. for Wii U (Smash 4) power rankings and currently sits at #9 in Ultimate. Even if you're not a fan of Dabuz's methodical pacing and defensive mastery with characters like Rosalina and Luma & Olimar/Alph, you have to respect his 'galaxy brain' knowledge of the game.
Learn how your main stacks up against the rest of the cast in Dabuz's version 9.0.2 tier list.
Bottom Tier (Still good cause Ultimate is balanced, but buff them a bit)
Donkey Kong

Isabelle

Jigglypuff

Ganondorf

Little Mac
Low Tier
Incineroar

Dr. Mario

Bowser Jr.

Ridley

Lucario
Super Smash Bros. Ultimate Version 9.0 Tier Lists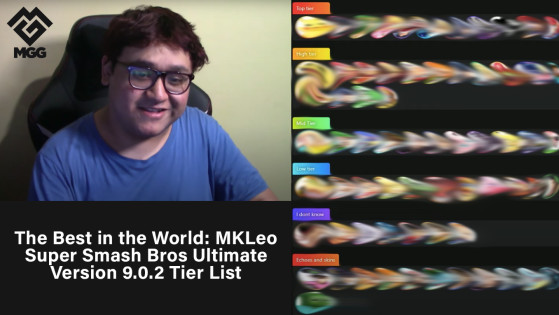 You already know MKLeo is the best SSBU player in the world, but who does he believe are the strongest characters in the game?