Nintendo started its E3 presentation with a surprise no one was expecting: Kazuya Mishima, the legendary character from the 3D fighting saga Tekken, will join the Super Smash Bros. Ultimate roster.
Kazuya is one of the main protagonists from Tekken, a franchise originally released as an arcade first and then on PlayStation in 1994. This character is in almost every entry of the series, except for Tekken 3, and it was the hero of the original trilogy.
More details about Kazuya Mishima will be revealed on June 28 by Sakurai, one of the most important minds behind Smash Bros. During that date, there might be a whole in-depth video about his moveset, unique features, outfits and more. However, you can already see a bunch of his signatures moves such as Tsunami Kick, Searing Edge, Nejiri Uraken, Twin Pistons and much more in the trailer below. Plus, he can transform into his demon form, too!
Releasing as the fifth fighter confirmed for Fighters Pass Vol. 2 (basically, the season pass of Super Smash Bros. Ultimate), there is still one more character to be announced before the end of the year. The previous ones so far have been: Steve from Minecraft (the most selling video game ever), Min Min from Arms, Sephiroth, the classic antagonist from Final Fantasy VII and Pyra/Mythra, the two in-one character from Xenoblade Chronicles 2. The whole Fighter Pass Vol. 2 costs $30 and every character has an individual value of $5.99.
Also, don't forget that the first Fighter Pass included the following characters: the sword-user Byleth from Fire Emblem: Three Houses, legendary Terry from the Fatal Fury and The King of Fighters series, Hero, the protagonist of Dragon Quest, and Joker, one of the main protagonists of Persona 5 and Persona 5 Strikers. This pack is available for $24.99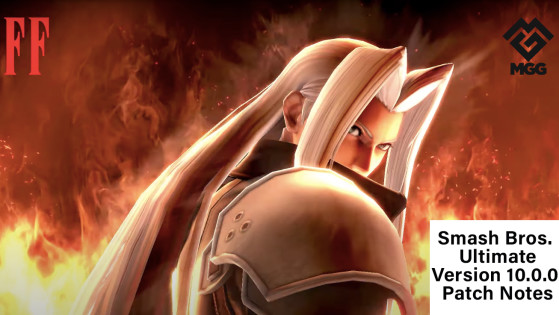 The one-winged angel from Final Fantasy 7 finally arrives in SSBU, which can only mean one thing - balance changes. Find out who got buffs and nerfs in the latest update.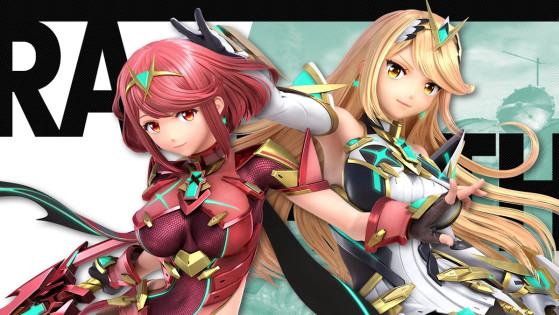 Yesterday's Nintendo Direct revealed the new fighters for SSBU: Pyra and Mythra from Xenoblade Chronicles 2 and here's everything we know so far