Ubisoft Montreal's new Battle Royale has a video presentation about Hyper Scape's lore. This is Ubisoft's first BR and you've already seen different streamers discovering the game. Hyper Scape, will be free-to-play and cross-platform. So you will be able to play with people on Xbox One, PS4 and PC. The open beta is now available with a preview of the first season of Battle Royale with new weapons, new characters and new hacks (skill).
Hyper Scape doesn't break the BR codes we already know, but it brings features that could delight many. The echo mode that triggers at the moment of death is a very interesting new feature that keeps the player in suspense throughout the game. It will undeniably encourage teamwork between players.
The gameplay is expected to be very vertical thanks to the very successful level design and the double jumps available. The freedom in the character build is immense and the skills gained during a game really allow you to have your own DNA in the gameplay. In addition, there is a large panel of weapons with a strong DOOM connotation (especially the grenade launcher) that should appeal to fans of mass destruction. The only real drawback at this level is the balance of the whole arsenal, which leaves a lot to be desired.
Finally, the free-to-play aspect could attract players who like something new or are looking for a change after a stint on Apex Legends, Fortnite or Warzone.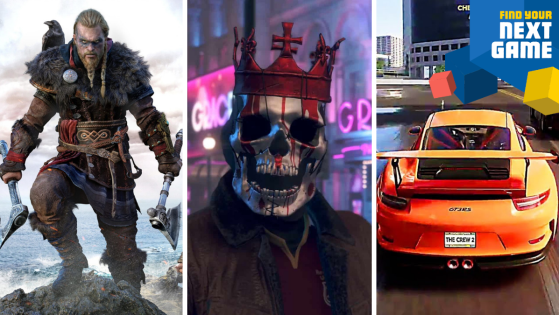 fyng
Here's our summary of everything revealed during the Ubisoft Foward livestream on July 12 — including games, trailers and more gameplay.
Original content by Camille"Effylia" Bouin.