As with every year, Ubisoft delivered news of some of their next games. This time, some big upcoming games were shown.
Watch Dogs: Legion
Ubisoft gave us more than 10 minutes of a new cinematic and gameplay trailer for Watch Dogs: Legion. It will launch on October 29 and is "coming soon" to next-gen.
"Enter the Watch Dogs: Legion universe in this intense chase through a dystopian London created by Emmy awards winner Alberto Mielgo. This piece is the result of an artistic collaboration that will show you how, in Watch Dogs: Legion, you can stop being a regular bystander and join the resistance family to get a chance to reclaim your future!"
Brawlhalla
Brawlhalla is coming to iOS and Android for free on 6th August!
Pre-register now and get a free skin at launch!
Might and Magic: Era of Chaos
A new game available now on iOS and Android.
Tom Clancy's Elite Squad
Another mobile game. You can pre-register now on the App Store and Google Play to secure your exclusive reward — Montagne's Tier 2 weapon!
Hyper Scape
The Hyper Scape awaits. Join the Open Beta and prove you have what it takes to become a Champion of Crown Rush.
Download and play for free on Uplay PC today.
Hyper Scape is an urban futuristic free-to-play Battle Royale where 100 Contenders engage in FPS close-quarters combat and fast-paced matches to become the next global superstar.
Open Beta begins July 12th.
Assassins Creed Valhalla
Discover more about the world of Assassin's Creed Valhalla, with new features, such as Assaults and Raids, and see more of the visceral combat system.
Assassin's Creed Valhalla will be available to purchase on November 17, 2020 on Xbox One, PlayStation 4, Epic Games Store, Uplay & Google Stadia.
Also coming to Xbox Series X and PlayStation 5 in the future.
Far Cry 6
Watch the cinematic title sequence for Far Cry 6 and discover Yara, an island frozen in time.
Far Cry 6 will be available February 18, 2021 on PlayStation 5, PlayStation 4, Xbox Series X, Xbox One, Uplay, Uplay+, Epic Games Store and Google Stadia.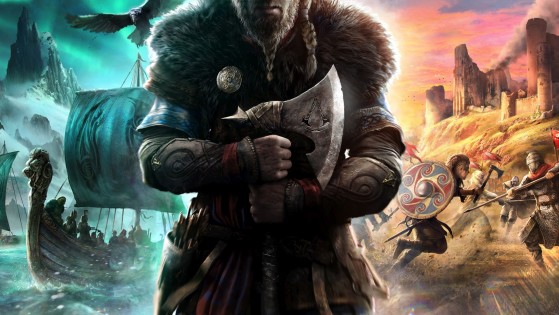 We explored the upcoming Assassin's Creed: Valhalla, with Ubisoft kind enough to bring us three hours of gameplay. Find out what we thought of Eivor's adventure, which comes to PC, PS4 and Xbox One on November 17!