Would you like a mix between Candy Crush, Kirby and Fall Guys? We do and, luckily, that's what Nintendo has just revealed via its new title: Kirby's Dream Buffet. The power of the pink ball has never been so useful. She will be able to devour astronomical quantities of desserts after transforming into anything and everything in Kirby and The Forgotten World.
Kirby's Dream Buffet: The surprise announcement that delights
While many Internet users were impatiently awaiting the next burst of information about Pokémon Scarlet and Violet, Nintendo surprised everyone by unveiling a new title in the Kirby universe on Twitter and YouTube! A Nintendo eShop exclusive, Kirby's Dream Buffet is set to launch sometime this summer.
A mix of party game and racing game, the pink Kirby and his friends of other colors will have to swallow as much food as possible to weigh the heaviest at the end and get on the podium.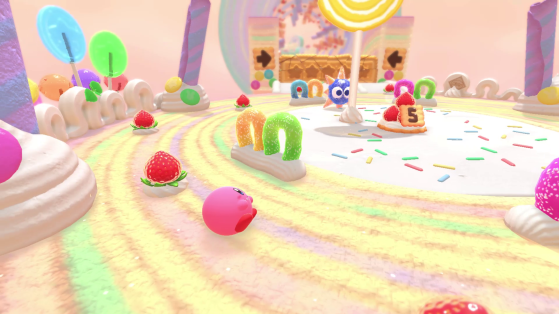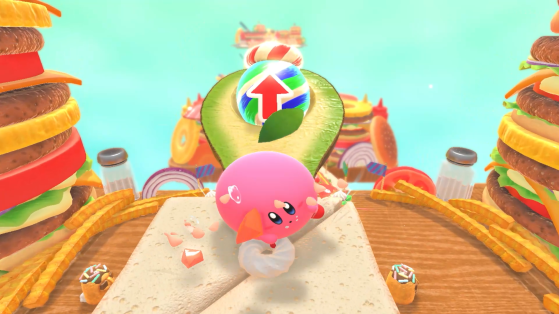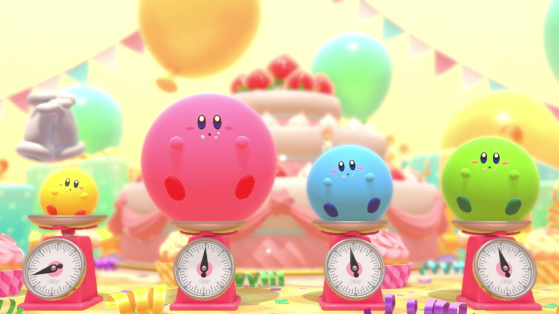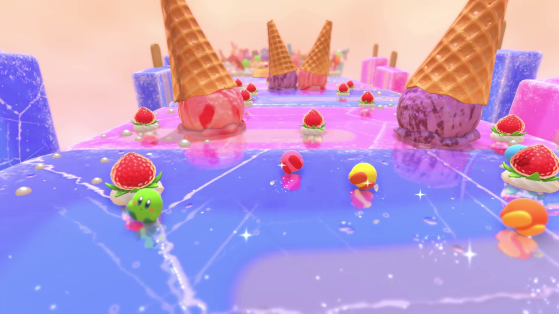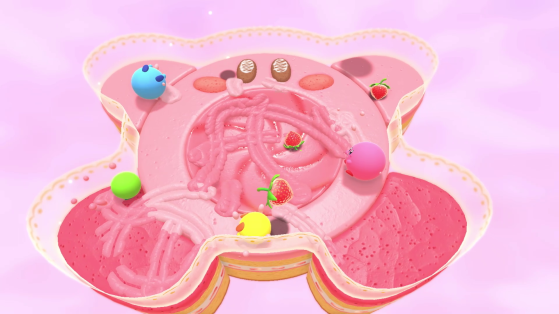 Kirby's Dream Buffet: Release date, gameplay and other information
Available this summer 2022 (no specific date yet)
On the Nintendo eShop exclusively (this means that it will only be sold digitally on the Nintendo Switch console),
Multiplayer : 1 to 4 players,

Internet connection required and therefore a paid subscription to Nintendo Switch Online is necessary,

No price yet communicated and it is not known if it will be offered for free for sale.

Kirby's Dream Buffet will see a host of Kirbys race as they roll along food-themed circuits in competitions spanning four rounds. During each round, each Kirby will have to gobble up as many strawberries as possible to grow and better push their competitors, or even get their hands on powers (called "power snacks" in this title) to help them nibble on some places in the standings and taste the joys of victory.

Kirby's Dream Buffet will offer gameplay accessible to players of all skill levels, while allowing those with a taste for friendly competition to satisfy their appetite.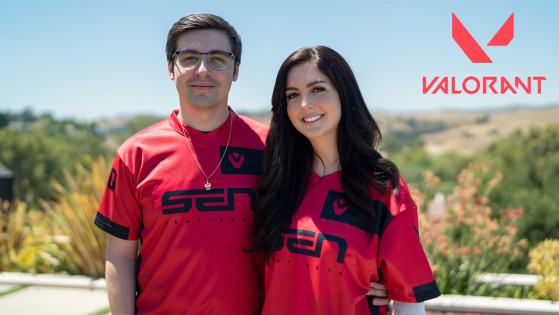 The Copenhagen Masters are currently taking place on Valorant and a brand team is missing... Sentinels had a lot of talk about it in 2021, but this year, the results are much less flamboyant. To raise the bar, leaders are active in the market.