With a release date of May 26, Minecraft Dungeons is a brand new action-adventure game inspired by classic dungeon crawlers and integrated into the Minecraft universe.
Mojang's new game is a kind of Diablo-like that will allow beginners to experience this particular genre, while also appealing to fans. Designed for a more general audience, Minecraft Dungeons is a gateway to all those who are not familiar with dungeon crawling, and is therefore rather accessible.
However, does that overly simplify the game? Will Diablo and Minecraft lovers enjoy it? Will you be finished in just a few hours? We unpick the game in this review.
Genre: Action-Adventure
Release Date: May 26, 2020
Platforms: PC, Xbox One, Nintendo Switch, PS4
Developer: Mojang
Publisher: Microsoft
Price: $19.99 for the Standard Edition, $29.99 for the Hero Edition
Reviewed for: PC
What is Minecraft Dungeons?
In Minecraft Dungeons, you play as a hero who must free your village from the grip of a terrible villain: the Arch-Illager. Rejected by society, he has become corrupt and now controls all hostile creatures in the area. Zombies, Spiders, Skeletons, Endermen — well-known Minecraft monsters are back, and it's on you to destroy them.
Your ultimate goal is to hunt the Arch-Illager in order to stop his invasion. To succeed, you will have to solve puzzles, kill monsters and free villagers in the various places he has passed through. In each level, you will have to complete different missions, and survive as long as possible against countless enemies. In order to defeat creatures and terrible bosses, you can equip yourself with powerful enchantments and artifacts that you collect on your way.
The more you advance in the story, the more difficult the levels become, and which will require adequate equipment. The core principle of the dungeon crawler is clearly implemented here — redo the same levels over and over until you obtain more powerful weapons and armor.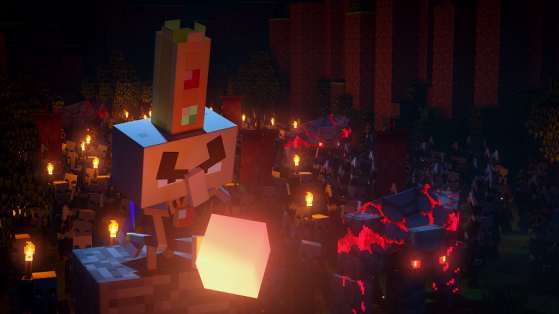 Is Minecraft Dungeons only for Minecraft fans?
After the introductory cinematic — one that will send chills through all Minecraft fans — you can customize your avatar. A wide range of choices are available, and you can later refine your appearance through the different sets of armor you'll acquire.
Note that it is possible to create four different heroes, for four different playthroughs.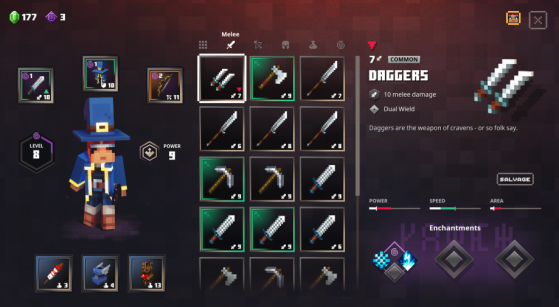 Once your hero is ready the adventure can finally begin. In the Main Menu, you can choose to start the game online or offline.
In both cases, it is possible to play both solo or with others. With the game being Minecraft — with many children in its community, and therefore being intended for all audiences — it doesn't allow you to play online with matchmaking at the moment. You will specifically need to add the people with whom you want to play to your friends list. Otherwise, you can play locally on PC or consoles with up to four players.
If you're not familiar with dungeon crawlers, don't worry — a well-conducted tutorial will help you get to grips with the game very easily. The gameplay is rather simple, and you can configure your keyboard or controller keybinds at any time.
In addition, your objective is always displayed on the screen, and it's possible to display the highlighted locations on the map.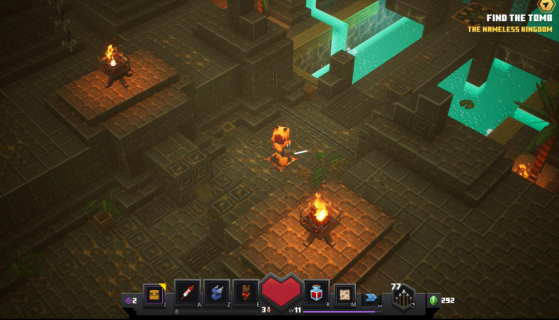 The game can be played solo, but it was designed more for cooperative play — you can see this in the synergies between classes, for example.
Minecraft Dungeons aims to be accessible to all audiences, and in this regard it achieves that goal — both children and adults alike will find something to their liking. Whether it's playing with friends, parents playing with their kids, siblings, or couples, the co-op gameplay experience is really fun.
While fans of the Minecraft universe will appreciate the creatures and items they know well, then they will also like the story. For others, this story only serves as a background for the dungeon crawling, where the objective is mainly to chain levels in order to loot the best items and become stronger.
In both cases, the game is rather pleasant — even if it lacks a little content. At the start, you'll spend several minutes exploring every corner of the map to find hidden dungeons or treasure chests. However, you'll quickly realize that these little secrets are rather rare. If we could suggest something for an update, it would be to increase the spawn rate of chests and other secrets.
A satisfying but somewhat empty game
One of the strengths of Minecraft Dungeons is that you understand immediately what to do. There's no need to pull your hair out when figuring out where to go and what to do — the map and objectives show us the way. You'll also be able to see on the screen what kind of creature is attacking, what enchantment or artifact has just been used, what effect has been applied, and so on.
In addition, the quick-action bar is also very simple to use. The inventory is on the far left, then the three artifacts (powers), the life meter in the center, a regeneration potion with infinite use that recharges in seconds, the map, dodge, the number of arrows at your disposal, and the number of Emeralds (the in-game currency). Around the heart, two indicators are also important — the number of lives remaining on the left, and the current level of the hero.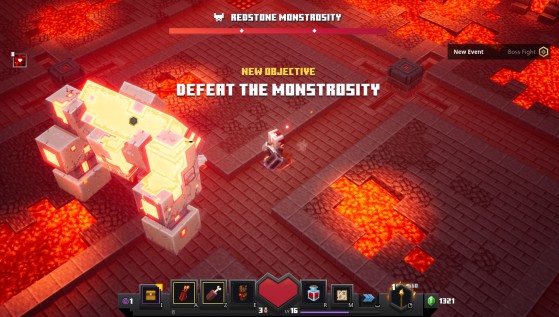 It's easy to get the hang of, and the smooth handling makes Minecraft Dungeons a satisfying game. There will be puzzles to solve, very powerful monsters to kill, and levels to start again, but none of this feels frustrating.
Given the very principle of the dungeon crawler being to repeat the same levels over and over, the diversity offered by Minecraft Dungeons is satisfying. Of course, each level is randomly generated with dungeons, secrets, waves of monsters and rewards different each time.
The locations are also highly varied. You'll find yourself in a swamp, then a valley full of cactuses, and you can wander in the depths of the Redstone Mines or in Creepers Wood.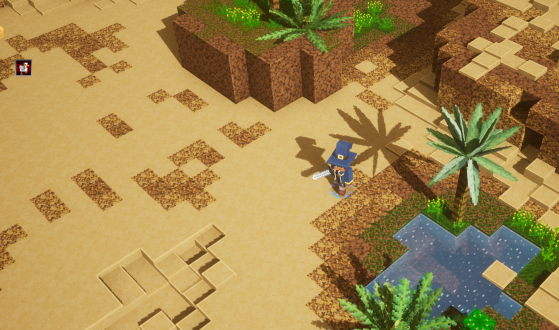 The graphics also help with immersion and satisfaction — everything is cubic, of course, but the clean and colorful style suits Minecraft Dungeons really well. This fluidity of the locations and movement is all the more pleasing.
A question does arise, however — after having replayed the few levels available in the game dozens of times, what becomes of Minecraft Dungeons? There are many weapons and sets of armor to find, but not to the point of spending hundreds of hours finding them. Lifespan-wise, our opinion is rather mixed for the moment.
Accessible, or too simple?
Minecraft Dungeons offers a superb blend of accessibility and difficulty. Sure, there aren't many elements to remember and the game is intended for all audiences, but it also has a wide choice of equipment. The system of enchantments and artifacts will allow you to create the gear of your dreams, but to access it, you'll need to constantly replay levels in order to loot armor, artifacts and other weapons.
Minecraft Dungeons doesn't have a class system per se — you can't choose a class when creating your character, but you can specialize thanks to the equipment you pick up. For example, if you put on a set of archer's armor, you will have more arrows in your quiver. Thief, Mage, Archer, Warrior, Hunter — these roles will be very important in co-op play and at higher levels. Weapon-wise, there are ranged weapons such as bows and crossbows, and melee weapons such as swords, hammers, and daggers.
A rarity system will allow you to choose your weapons and armor more efficiently, as weapons of unique rarity will have more benefits and slots for enchantments.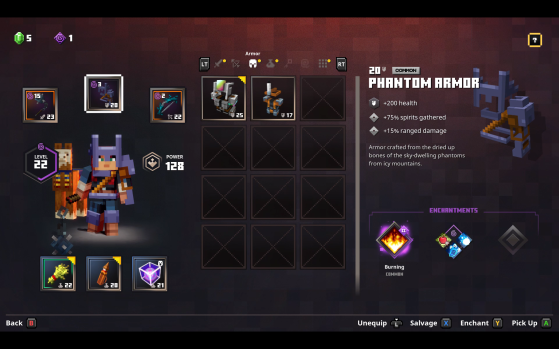 In the Camp, a Blacksmith will sell you random weapons and armor in exchange for Emeralds. If you don't get what you want while exploring the levels, you can try your luck here. Likewise, a traveling merchant will offer you random artifacts.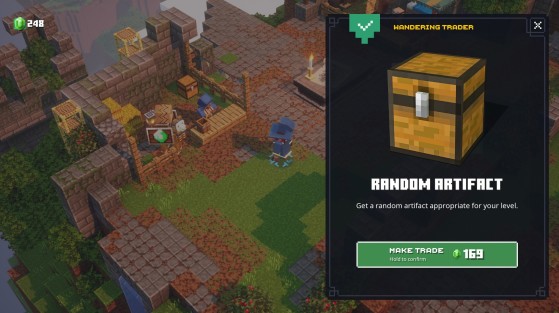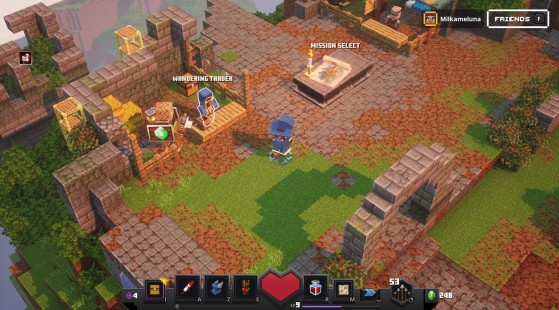 While Story Mode takes just five hours to finish, completing it will unlock much higher difficulties. Minecraft Dungeons currently doesn't have many levels, but DLC is planned. And, once again, the very purpose of the dungeon crawler is to repeat the same missions.
As the levels are generated randomly, you will never come across the same dungeon twice — nor the same waves of enemies to kill and the same rewards.
Each time you launch a level, you can choose its difficulty. The higher the difficulty, the more monsters and elites, and, of course, the more rewards.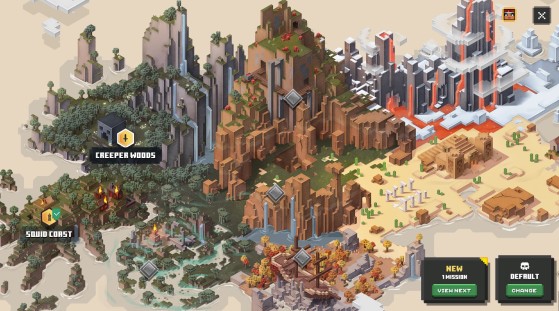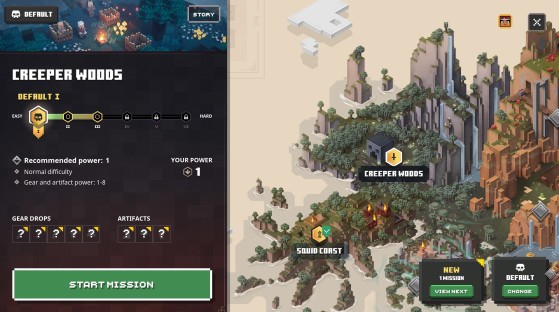 At first, in Story Mode, you may not find what you're looking for if you're a fan of hack 'n' slash or dungeon crawler games. Minecraft Dungeons is quite slow, as it is a learning phase. However, once you've worked your way through the story, in just four or five hours, the game will give you new options.
By increasing the difficulty you will find a real dungeon crawler, where you have to click at full speed to be able to kill all the enemies. This is obviously far from something like Diablo, but the difficulty is still there. Even if the first levels are simple, they're still fun — and even more so if you play cooperatively.
Unfortunately, as a dungeon crawler it's a pretty linear game, so it's a terrible contrast to Minecraft — where freedom is king and players can tear down and build whatever they want. Here, there's no destroying blocks, no jumping, nor or building — you just walk straight ahead, explore a little bit, free some villagers, and kill the enemies. That wouldn't be a problem at all if the content itself was a little more extensive.
In conclusion, Minecraft Dungeons is an accessible dungeon crawler that will satisfy both fans and novices of the genre, young and old alike. With great sound design and atmosphere, Mojang's latest offering is meant to be a game for everyone. Hardcore fans of the genre may like it a little less because of the lack of content, even if the level of difficulty can be changed.
The enchantment, artifact and class systems make it an attractive game, one which inspires you replay levels over and over again until you find the best equipment — so you can discover what the developers have in store next.
In the end, whether played solo or cooperatively, Minecraft Dungeons is a very satisfying game — but it can quickly become redundant. We'll have to see how Mojang and Microsoft incorporate content updates and new features to improve the longevity of the game.
Sound ambiance and great graphics
Too short — barely four hours to finish the story
No matchmaking to play online
A bit empty and redundant at the moment
Total exploration of levels is not rewarded enough
Original content by Camille "Milkameluna" C.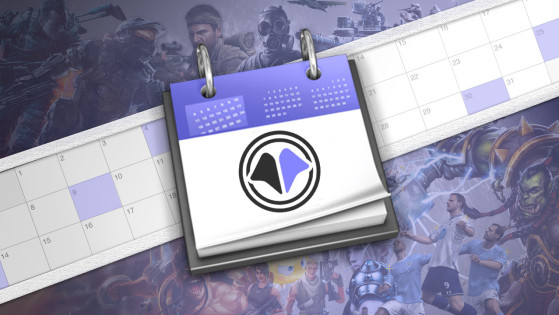 top-games
Here you will find our calendar of new video game releases in 2020 and 2021, for all major platforms — PC, PS4, PS5, Xbox One, Xbox Series X and S, Nintendo Switch, Google Stadia and next-gen consoles when information is released.