There are many ways to get tons of weapons and legendary items in Borderlands 3, there are something for everyone depending on your class, your level of player and simply, depending on what you prefer. We will review several methods to give you the choice.
Remember to check the vending machines
These machines, scattered in each area, regularly sell very rare and interesting objects, especially during the leveling period. It will cost you a little money, but it's a simple and effective way to get equipped while making Marcus happy. They never offer legendary equipment, so you'll end up neglecting them.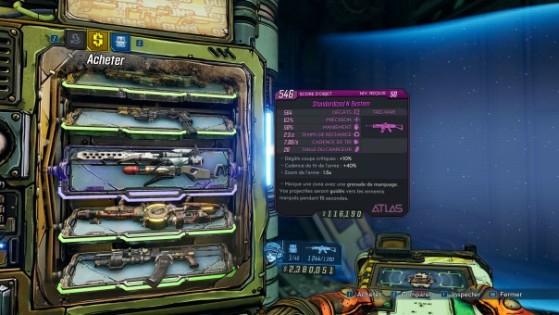 The Red Chest Tour
If you don't like difficult fights and dying (but what are you doing there?) you can use the quiet method of opening chests, preferably in Ultimate Vault Hunter mode with Mayhem 3 mode if you have finished the game a first time. There are many viable locations, the important thing is that they are full of large loot boxes, recognizable by their 3 green lights. When you leave the game and return to the main menu of the game, then when you press "Continue" all the chests will be filled again.
Two locations have especially made an impression on us. The first is the Atlas HQ area, once the story section is finished in the area, there are almost no monsters left, yet, there are still 6 to 7 large chests that are just waiting to be opened. There are two in the first outer zone, on the far left, then one not far from the first floor, but you have to go around to reach it. Once in the central building, there is another one in the first room on the left, then sometimes another one on the first floor, at the very end on the left. Finally, there is one behind the counter on the floor of Atlas' CEO. If you ever kill the Katagawa boss, there are 2 additional chests in the following rooms, the second one is hidden behind the big elevator.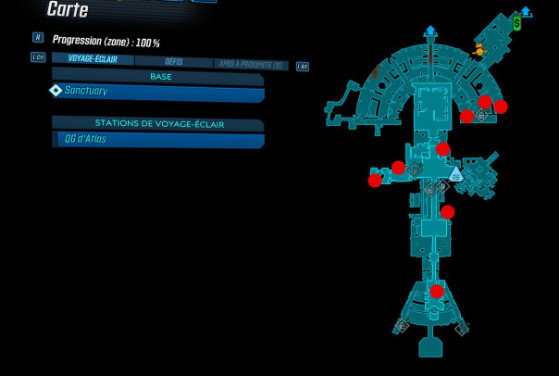 The second is on the planet Eden-6, in the area of the Anvil, more precisely in its sewers where the reference to Game of Thrones is located. There is a large chest in the middle of the room, and a second one in the floor pipe when turning around. Reaching the site is not without risk. But once there, your point of respawning when leaving the menu and restarting the game is only a few dozen meters from these chests, which allows you to loop the searches very quickly.
Bosses
This option is for people who like to suffer. You may not know that the bosses already killed reappear every time you leave and restart the game. In addition, bosses sometimes have specific legendaries in their loot table, which means that you are much more likely to get a specific object by killing the corresponding boss. It is sometimes even the only solution. Katagawa, for example, is likely to drop the Conference Call. In this case, you will have to find out, in order to discover which legendary you want, then how to get it, and finally, to go kill the boss again and again in Mayhem 3 mode ideally in order to get 3-4 legendary with luck, after a hard fight. If it makes you feel any better, bosses are still much easier to kill the second and third time, when their weaknesses and attacks have become familiar to you.
Vault Monsters
Recognizable by their characteristic purple color (not to be confused with the anointed ones), these enemies will run in all directions. If you manage to kill them before they flee, a lot of loot awaits you, especially in Mayhem 3 mode, once again. One of the good tips is the vault monster behind the service elevator in Jakobs Estate, on Eden-6 (see map below). Unlike the others, it is guaranteed to be present every time.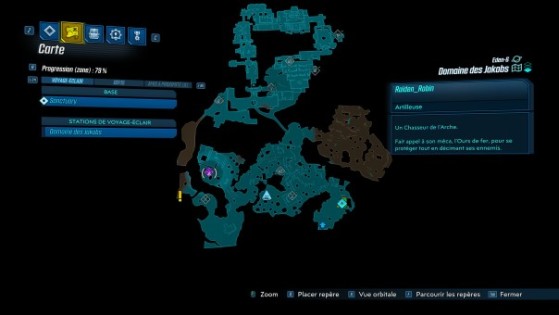 There are many daunting enemies in the area, which makes fighting very difficult, but if you are good, you can get 3 to 10 legendaries in one minute. Remember to open his bag too. All that remains is to escape or finish off the survivors and restart the game. You will then reappear only a few dozen meters from the vault monster, which makes farming very fast and profitable. If you have trouble in Mayhem 3, you can do it in Mayhem 1 or 2.
The Chupacabratch
This monster with an unpronounceable name is an excellent victim for a repeat murder and burglary doublet. This is certainly one of the fastest and easiest legendary farming plans in the game today. As always, do it in Ultimate Vault Hunter mode and Mayhem 3 if possible. It helps that he is on Athenas-6 and this planet is quickly unlocked in the game. This monster is weak and can be killed in ten seconds depending on your equipment.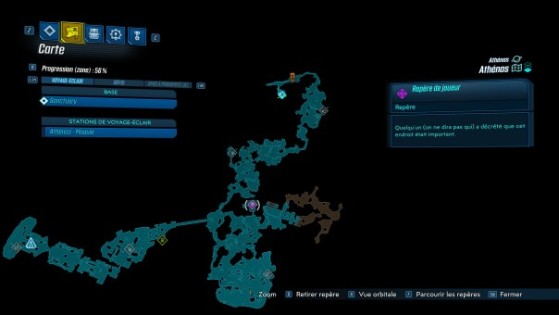 As with previous methods, you will have to cross the area once under enemy fire until you reach your target in its den. Kill him, loot him, then restart the game. You'll reappear nearby, which will allow you to do it again.
This poor monster often drops 2 to 4 legendaries, depending on your luck, even if he occasionally drops nothing interesting.
Cheating (again)
As always, you can take a dangerous shortcut and try to cheat. For example, if one of your friends has great legendary items, you can borrow them to use the Object Duplication Exploit. Fast and dirty, like Moxxi likes it.
Written by Robin "Raiden" Bouquet. Translated from French by Millenium.us.org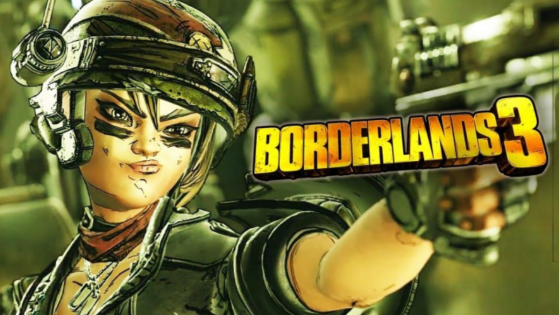 For years, fans of the series have wanted a sequel, and now they have it! Borderlands 3 is finally available to play on PC, PS4 and Xbox One — here are all our guides to help you be the best Vault Hunter you can be!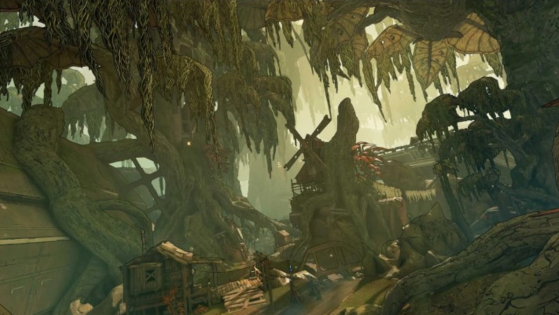 In order to help you in your progress on Borderlands 3, here is the continuation of our solution of Typhon recordings on the planet Eden-6. Passing through the Jakobs Estate or the Ambermire, don't miss any of these areas.