Mass Effect developers BioWare created N7 Day in 2012 to commemorate the game. Fans come together for the annual event to share personal stories, pictures, and other game-related content. The hype surrounding this year's reignited rumors of a remake.
Mass Effect is an ultra-popular science-fiction franchise that centers around a soldier named Captain Shepard who is trying to save the universe from the Reapers. There are novels, movies, board games, and action figures. It even has a 4D holographic ride at California's Great America amusement park.
N7 always falls on November 7, but this year there's a special surprise. Mark Meer, the voice of Commander Shepard, tweeted that the cast will hold a panel on "11/7 @ 11 AM PST."
Liara T'Soni (Ali Hillis), Jack (Courtenay Taylor), Ashley Williams (Kimberly Brooks), Kaidan Alenko (Raphael Sbarge), Samantha Traynor (Alix Wilton Regan) Grunt (Steven Blum), and Mordin Solus (William Salyers) will all participate. Bioware writer Patrick Weekes and editor Karen Weekes will also take the stage.
N7 day has become fairly rote in the past few years, considering there hasn't really been much to publicize. Last year, BioWare revealed Mass Effect-themed skins for Anthem. The latest Mass Effect game, Mass Effect Andromeda, was released in March of 2017. Despite strong sales, fans were disappointed.
The announcement adds a lot of gasoline to the remake rumors.
Back in May, gaming insider Jeff Grubb wrote a piece for VentureBeat that said an unnamed "HD game" on EA's roster was indeed the upcoming Mass Effect Trilogy. This has yet to be confirmed, but the promotion surrounding the panel point toward that possibility.
The logistics of the event haven't been released yet, but it will likely air on Bioware's official Twitch channel.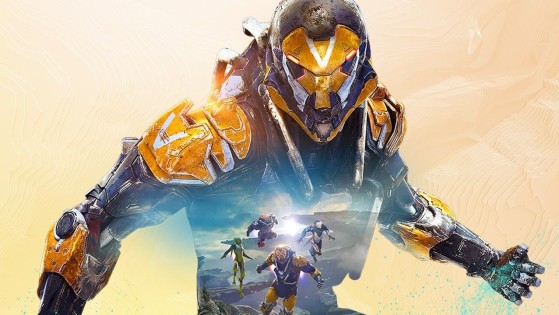 Bioware's failed space MMO Anthem will get a second chance with a 'substantial reinvention' confirmed by Bioware in a new blog post from the studio.