Mass Effect fans have plenty to look forward to, as there's officially a new game in the works. The intergalactic space RPG series looks to pick up right after where Mass Effect 3 first left off, if the latest teaser is any indication.
A short look at a new Mass Effect game that's currently in development debuted during The Game Awards this year, which, after a brief moment showing the camera hurtling through space, squared on a hooded figure who ends up uncovering a family piece of equipment: a piece of metal with the N7 logo.
Mass Effect fans will notice that the figure is the familiar blue-skinned Asari seen in the first three Mass Effect games, Liara. However, she looks a little older than usual -- that means quite a bit of time must have passed, but we aren't sure what the situation is. It's important to remember that in the much-maligned Mass Effect Andromeda, which took place in a far-off future where she had already passed, with her recordings left to tell her legacy.
There's no release window or even a real title to speak of in the new teaser, but the promise that Mass Effect will indeed continue. Luckily, Mass Effect fans still have plenty to look forward to in 2021. The original trilogy is getting a remaster quite soon, so there should be plenty of opportunities to play through the games again before the story continues.
We'll be keeping you up to date on all the latest happenings with Mass Effect.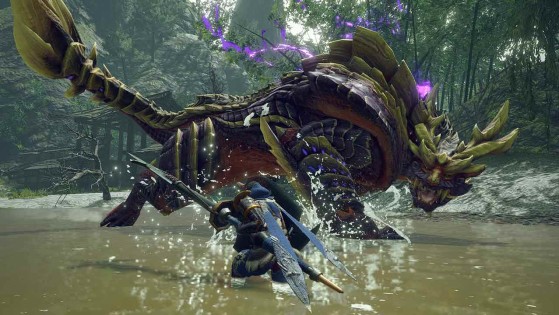 nintendo
Monster Hunter Rise is touching down on Switch in March 2021, but you can try it ahead of time in January with a free demo that's on the way.