Available since August 12 only on PC, Marvel's Spider-Man Remastered has already had the right to its first mods, including the possibility of playing Stan Lee, or other well-known characters from the Marvel universe. like Kingpin or Vulture.
This time, it's a completely different mod and character that invite themselves into the best-selling PlayStation with the appearance of GTA San Andreas and its protagonist who is none other than CJ.
When CJ invites himself into Spider-Man
Judging by the enthusiasm of Spidey fans and the comments left by the community, you have to believe that this was one of the most anticipated crossovers by Spider-Man gamers, and it's finally here and available: GTA San Andreas x Marvel's Spider-Man . Thanks to Nexus Mods , you can indeed have fun downloading and installing the CJ mod to finally fulfill the dream of many of you, to walk from canvas to canvas through the buildings of New York, and especially in the skin by CJ .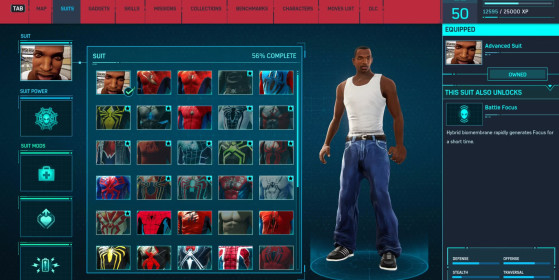 To be able to take advantage of this novelty, you should know that the costume of the protagonist of GTA San Andreas comes to replace the Advanced Suit of the game which is the costume used to carry the model, and in addition to this new appearance, the mod comes to correct some bugs. Indeed, the latter offers better rigging / control for the fingers and the neck and the possibility of installing other costumes without problem.
Of course, this is a brand new mod, but it won't be the last, quite the contrary. We imagine not without difficulty that Spider-Man will still benefit from many, many, many mods, with most certainly totally implausible crossovers, and that is what is wonderful.
Speaking of mods, if there is a title that also benefits from it and has done so for years, it is obviously GTA 5 on PC. Since its release on the machines, the latter has hosted hundreds and hundreds of mods, including the possibility of embodying Marvel superheroes including Spider-Man, or even the possibility of being immersed in a Los Santos post-apocalyptic and especially with a city full of zombies. On the other hand, there are also slightly more wtf mods where, for example, the weapons fire not bullet ammo but real cars. Do not hesitate to consult our article which lists the best mods to have fun on GTA 5!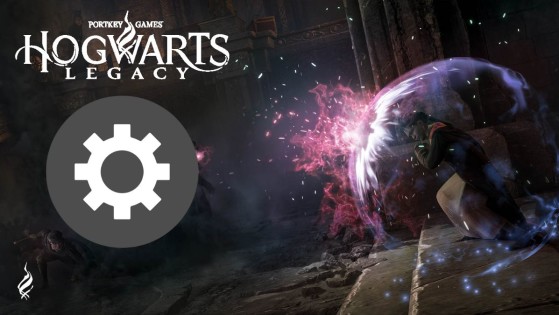 What are the PC requirements to play Hogwarts Legacy Hogwarts Legacy? Here is all the necessary information: recommended graphics card or even the minimum processor required to be able to take full advantage of it.