Grand Theft Auto: The Trilogy - The Definitive Edition is now available, and fans are getting stuck in to classic versions of all three seminal titles in the series. 
But just how much space will you need on your PC or console HDD to install the games? Here's a breakdown of what we know.
GTA Trilogy: Definitive Edition Download Sizes
GTA Trilogy
PC: 45 GB
PS5 / Xbox Series X|S: 49 GB
PS4 / Xbox One: 21.9 GB
Nintendo Switch: 25.4 GB
PlayStation / Xbox: 5.3 GB
Nintendo Switch: 2.2 GB
PlayStation / Xbox: 10.8 GB
Nintendo Switch: 13.1 GB
PlayStation / Xbox: 22.7 GB
Nintendo Switch: 10.8 GB
As you can see, there's a significant jump in download size from the original versions of the games, which is understandable given the move to Unreal Engine and more resolution options.
The PlayStation Size Twitter account has given a more detailed comparison of the download sizes required on that platform compared to their originals.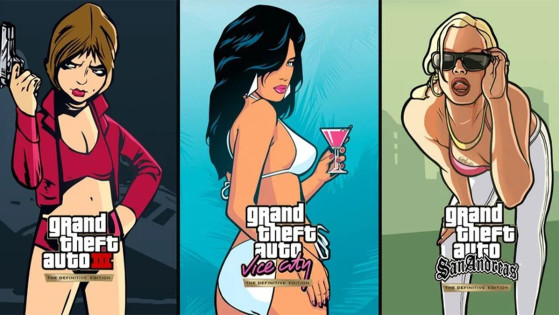 Grand Theft Auto: The Trilogy - Definitive Edition brings together the three classic 3D GTA games that kicked off a monster franchise - GTA 3, Vice City, and San Andreas. Here's what we know about the titles, including price, release date, and what upgrades have been made.