Definitely, GTA Trilogy Remastered Definitive Edition seems to be the ugly duckling of the Rockstar Games studio. After indeed a catastrophic release with buggy games (no less than 100 corrections made in an update), it seems that things have not really worked out.
It's been eight months since the last GTA Trilogy update, and while players have been eagerly awaiting this one, it's been a cold shower yet again. And PC gamers are absolutely not happy...
The update too much for GTA Trilogy?
As we told you a little above, if GTA Trilogy had not benefited from an update for eight months, Rockstar Games has deployed its latest update, this one having, according to the developers, " improve the stability of the three titles on all platforms ". Yes, but here it is... In fact, it unfortunately seems that this new update has brought absolutely nothing to the three remasters, and the majority of players have noticed that the bugs were indeed still present , whether in GTA 3, GTA Vice City or GTA San Andreas. Worse still, some players have had to delete and then reinstall all of them...
As you can notice, here, while the player wants to borrow the wooden plank which should allow him to access the boat, the latter miraculously passes through to end up in the water. He posts other video clips in which he faces other bugs of the same kind as in GTA 3 where his character manages to cross the map and find himself below, or even a garage door that bugs constantly .
Moreover, in addition to all these uncorrected problems, absolutely all PC players were forced to have to redownload the entire productions in order to be able to update the collection ...
An abandoned trilogy?
Difficult to know if the developers will deploy a new update in the days to come as the last one was absolutely useless. However, a question arises: wouldn't GTA Trilogy be abandoned by the devs? As a reminder, it will indeed have taken no less than EIGHT months for the title to benefit from a new update, and eight months to wait when a game is infested with bugs, it's a really long time.
In addition, we imagine not without difficulty that Rockstar Games has other much more important projects at the moment with in particular the highly anticipated Grand Theft Auto 6. According to the latest rumors, its announcement should be imminent! To be continued...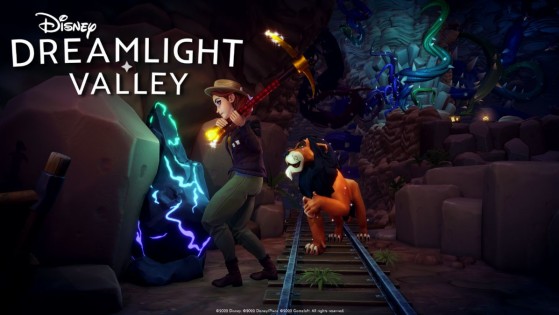 The big content update is now available on Disney Dreamlight Valley! On the program: a special Villains star path battle pass, new quests with Scar on the Sunny Plateau, new furniture and clothing for Halloween and much more!