Players who have managed to get their hands on the GTA Trilogy: Definitive Edition have taken to social media to air their displeasure at the apparent lack of quality with the remastered versions of GTA 3, Vice City, and San Andreas.
While images and trailers led to optimism ahead of the release, it turns out the end result is somewhat disappointing. 
Here's what some are saying.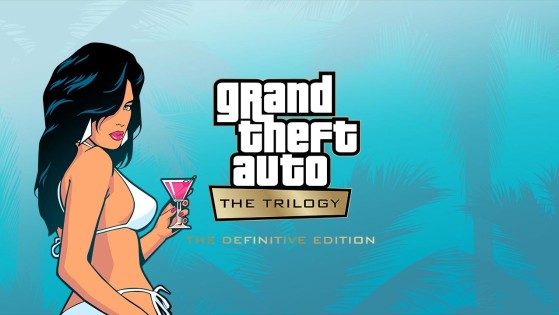 With the classic 3D GTA Trilogy getting a remaster, it's natural that file sizes will increase. But just how much space will you need to download and install all three titles? Here's how GTA 3, GTA: Vice City, and GTA: San Andreas weigh in.
Comparisons that sting...
We laughed as we unrolled Potad's twitter thread containing differences between the original GTA titles and their remastered versions. Work on updating the graphics of the titles, developed using Unreal Engine so that porting is easier on all media, doesn't seem to have gone smoothly. 
There's a lot of stuff wrong here, from characters who just don't look the same at all to "new" physical deformations. These are minor details in the grand scheme of things, of course, but it sure seems to be putting a lot of people off on social media.
The visual treats that make these deluxe remasters fun to watch really clash with the vintage animations found in the three games.
We recommend checking out all the comparisons contained in the thread, if only to have a good laugh.
Several new bugs appear...
It's not been a good start for the Trilogy. The PlayStation Store version was released too early, before being pulled. However, players and dataminers alike are already digging into the titles, looking for any kind of fault. 
A YouTuber by the name of Banden has made an unusual discovery in GTA: San Andreas -- a bridge is missing in the game's forest biome. Which, of course, means it's there -- you can cross it, but you just can't see it.
Have the textures just been forgotten? Will they be added in a post-release patch? So far, Rockstar have been silent.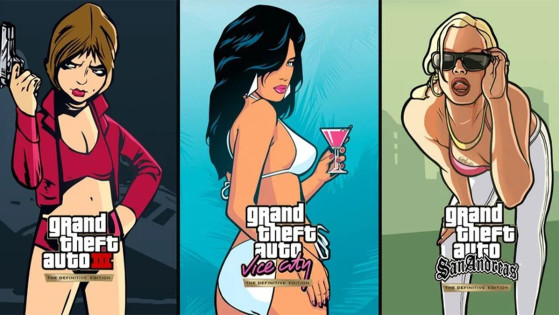 Grand Theft Auto: The Trilogy - Definitive Edition brings together the three classic 3D GTA games that kicked off a monster franchise - GTA 3, Vice City, and San Andreas. Here's what we know about the titles, including price, release date, and what upgrades have been made.