It is possible to upgrade your weapons in various ways in Demon's Souls, but to unlock the best options, you need to meet several conditions.
First, you need to have killed the Flamelurker boss in the Stonefang Tunnel (World 2), and bring his soul to Blacksmith Ed, who is located at the bottom of the mobile platforms in the first zone of the tunnels.
Even without the Red Hot Demon's Soul, Ed can upgrade all weapons. He'll need the soul in order to forge unique weapons.
Each type of weapon has access to different types of upgrades, which will require specific stones.
Where to find the stones
It gets more complicated to upgrade your weapons to the maximum rank, as you need large quantities of shards and stones, then pure stones that are rare or even unique.
As a general rule, killing crystal lizards with a black tendency and maximum luck is the best way to get your hands on the precious stones.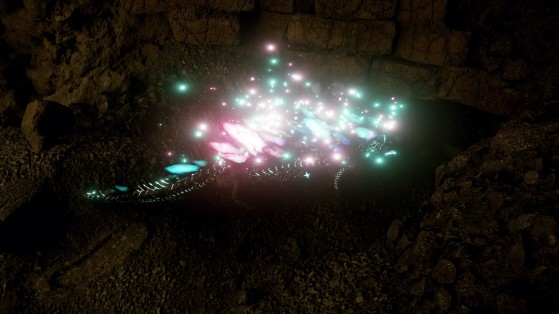 Find out how to get each type of stone on the following pages.