While there are countless addons you can get for Burning Crusade Classic, some will naturally prove more useful than others in your PvP adventures. We've put together a list of which addons we think you'll need.
Check out this link for our guide to the best PvE addons in Burning Crusade Classic.
BigDebuffs BC
BigDebuffs allows you to display the strongest control effect applied to the target directly on their portrait. It's a light addon, but highly useful - the kind you miss when you don't have it.
It is possible to get BigDebuffs by following this link.

OmniBar BCC
This is probably one of the best addons ever, since it allows you to track both the defensive AND offensive cooldowns of your opponents. crowd control, CDs increasing mobility, and more. The only limit to OmniBar is your imagination.
However, be mindful of clutter, and too much on-screen activity meaning you actually miss an important cue. 
Take the time to select each technique you want to track for each class. Once this is done, you won't have to touch it again until the next expansion. Usually, you'll be looking to hunt down offensive, defensive, and crowd control CDs.
It is possible to get this addon by following this link.

OmniCC BCC
OmniCC allows you to add text to items, spells and abilities that are on cooldown. Whether they are in your inventory, your spell bar or anywhere else, a countdown is indicated when one of them enters CD, allowing better overall visibility and therefore better management of your character in battles.
It is possible to get this addon by following this link.
Prat 3.0.1 Classic
A very important addon, especially for players getting link spammed by their friends, Prat allows you to modify the chat window to your liking. The major feature of this addon is that it makes web links clickable in-game, making it a must have for anyone.
It is possible to get this addon by following this link.
Warning: It is possible that the game detects this addon as outdated. Normally, it still works, but if you have a problem, consider deactivating it while waiting for a stable version for Burning Crusade Classic to be released by its creator.
SArena TBC
In Burning Crusade Classic, Gladius and GladiusEx do not appear to be available as of the time of writing. A single addon allowing you to effectively track the actions of your opponents does exist, or at least is the most recognized: SArena.
Its objective is simple: to provide improved unit frames for opposing players in the arena, allowing them to know in particularwhen the trinket has been used, the major offensive and defensive CDs used and their cooldowns, and of course the health and mana points of each enemy player.
Remember to configure it before entering your first arena match, so that you have the information you're looking for clearly seen.
It is possible to get this addon by following this link.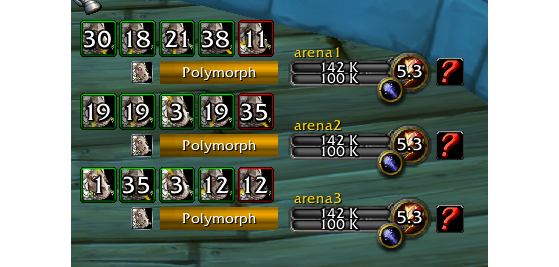 WeakAuras BCC
WeakAuras 2 is arguably the most powerful addon ever created for World of Warcraft, since it allows you to track down any technique, buff, debuff or whatever and notifies you when the events you choose actually occur.
Everything can be tracked using this addon, from a simple personal buff to boss abilities normally invisible to the average player's eye, making it the most essential of all addons -- even in Burning Crusade Classic.
It is possible to get this addon by following this link.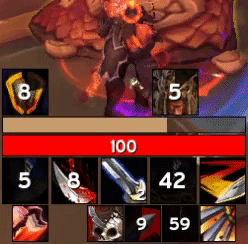 WeaponSwingTimer SixxFix
An absolutely essential addon for PvP, this addon informs you not only when your next auto attack will take place, but also that of your target. This then allows you to kite it while waiting for your next attack, instead of taking damage in a vacuum.
It is possible to get this addon by following this link.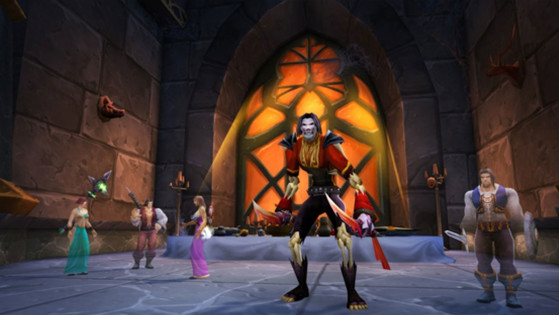 Addons are an integral part of the player experience in World of Warcraft: Burning Crusade Classic. In order to prepare you as well as possible, we've put together a list of the best high-level PvE addons, available from the pre-patch.