Designed to offer flexibility in roles and playstyles, the choice between the five Pokémon available to all players at the start of Pokémon Unite isn't necessarily straightfoward.
Do you prefer tanky characters, or all-out attack? Speedy characters or those who support your team?
Here's our guide to these initial Pokémon, to help you choose. 
Which Pokémon should you choose?
Once you're past the introduction to Pokémon Unite, where you learn the game's basic mechanics, you'll be given a choice between five different Pokémon.
Pikachu

Talonflame

Snorlax

Eldegoss

Charizard
While you may be tempted to choose your Pokemon based on their type (i.e. Fire, Electric), you should also take into account that Pokémon's role.
Here's more about each Pokémon to help you make your choice.
Pikachu: The most broken
While there's no meta to speak of just yet in Pokémon Unite, Pikachu already appears to be a formidable choice.
Both extremely fast and able to slow enemies as it wishes, the little yellow mouse can quickly become unbearable for opponents.
Why choose Pikachu: If you like to deal damage at great speed, while frustrating opponents
Difficulty: Easy
Role: Attacker
Charizard: Damage first
Unleash a fiery hell with this classic dragon Pokémon!  
Why choose Charizard: If you prefer DPS-type characters, which deal a lot of damage and have enough endurance to survive
Difficulty: Easy
Role: All-Rounder
Snorlax: The tank
Snorlax is a colossal Pokémon capable of inflicting heavy damage on enemies who get too close.
Why choose Snorlax: If you prefer to take damage for the benefit of your teammates
Difficulty: Easy
Role: Defender
Talonflame: The fastest bird
Talonflame is one of the most mobile Pokémon in the game. It's likely to be your main goalscorer, and can be sent to scout the map and capture objectives before your rivals can get there.
Why choose Talonflame: If you feel the need for speed
Difficulty: Easy
Role: Speedster
Eldegoss: The gentle healer
Eldegoss is the healer of choice in Pokémon Unite, designed to support your team from afar.
Why choose Eldegoss: If you like staying alive and keeping your teammates alive
Difficulty: Easy
Role: Support
Ultimately, which of the five you choose depends on your preferred playstyle, but thanks to beginner missions and login rewards you'll soon be able to pick up more Pokémon should you wish to try others out.
There'll also be a rotation of free Pokémon, so you'll never be without the ability to experiment!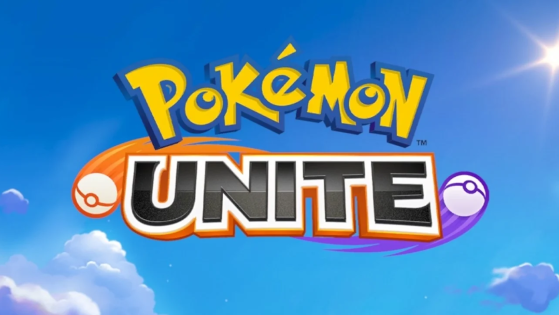 With Pokémon Unite now available to download on Nintendo Switch, here's an introduction to the MOBA-style game and how it works.