Cramorant is a pelican-like ranged Attacker in Pokémon Unite, available from the store for 8,000 Aeos Coins or 460 Aeos Gems.
Our guide helps you understand Cramorant's moveset and choose the best abilities as you level up, as well as suggest the best Held Items and Battle Items to equip.
Cramorant: Item Choices
These are the items we recommend equipping on Cramorant before you head into battle.
Be mindful that you can equip up to three Held Items and one Battle Item. All stats are based on items being Level 1, without having been upgraded.
Held Items

Shell Bell
Sp. Atk +1.6
Move Cooldown 0%
When the Pokémon hits with a move, it recovers a minimum of 45 HP. The higher the Pokémon's Sp. Atk, the more HP it recovers.
Sp. Atk Specs
When the Pokémon scores a goal, its Sp. Atk increases by 8.

Energy Amplifier
Aeos Energy Gather Rate +0.4%
Move Cooldown -0.3%
After the Pokémon uses its Unite Move, the damage the Pokémon deals is increased by 7% for a short time.
Battle Item

Eject Button
Quickly moves your Pokémon in the designated direction.
Cramorant has a range of skills and stats that make it a true late-game hyper carry, with impressive damage and the ability to truly terrorise goal zones.
The key to itemisation is ramping up the power of its abilities, so the Sp. Atk Specs are ideal. Then, the Shell Bell allows for more sustain when doing so, healing itself when the abilities are used.
Finally, the Energy Amplifier just serves to ramp up the damage post-Unite Move, allowing you to use it as a starter in a team battle.
As with all fragile Attackers, the Eject Button is an essential disengage tool.
Cramorant: Starting Attack

Whirlpool
Creates a whirlpool that deals damage to opposing Pokémon in the area of effect. This move's area of effect slowly shrinks, but the damage dealt slowly increases. The user can also catch Arrokuda or other prey by entering the Whirlpool themselves.
In addition to having an exceptionally short cooldown, Whirlpool adds a slow for when you're chasing down fleeiing enemies. It will also give you a supply of Arrokuda to launch at your opponents as a counter attack.
Cramorant: Best Moves
With this pairing, Cramorant becomes a formidable DPS, while also being able to stay far enough away from destructive team battles.
Air Slash allows you to consistently kite the most dangerous enemies, and it has a ridiculously short cooldown. Surf is a highly efficient AoE attack for when you can't avoid grouping up, dealing good damage in addition to providing solid crowd control.
Saving your Air Slash for the right moment can seriously change the tide of a battle.

Air Slash
Has the user shoot out many blades of air while jumping back to create distance.
Upgrade at Level 13: Reduces this move's cooldown every time a blade of air hits an opposing Pokémon.

Surf
Attacks with a wave that deals damage to opposing Pokémon. Once the wave has traveled its full distance, it returns the way it came, dealing damage to opposing Pokémon once again and pulling them back with the wave. The user can also catch Arrokuda or other prey by entering the wave themselves.
Upgrade at Level 11: Places the move lock condition on opposing Pokémon hit by the waves.
Cramorant: Passive Ability

Gulp Missile
When the Pokémon uses a move, it catches some form of prey in its mouth. Afterward, when the Pokémon receives damage, it spits the prey out as a counterattack at an opposing Pokémon. The type of prey and effect differ based on the Pokémon's HP. Arrokuda at over half HP causing damage and Pikachu at under half HP causing damage and slowing the opponent.
Cramorant: Overall Rating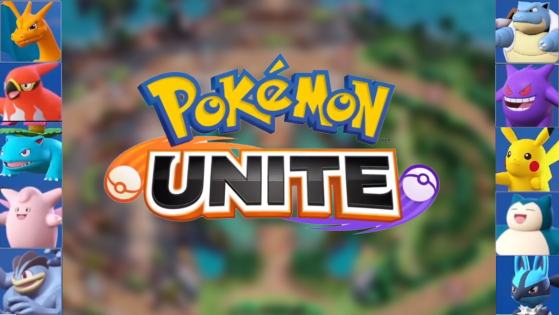 Here are all the Pokémon you'll be able to get your hands on in Pokémon Unite, the new MOBA-style battler.