Absol is a melee Speedster who can be picked up in the Pokémon Unite store for 10,000 Aeos Coins or 575 Aeos Gems.
Our guide helps you understand Absol's moveset and choose the best abilities as you level up, as well as suggest the best Held Items and Battle Items to equip.
Alolan Ninetales: Item Choices
These are the items we recommend equipping on Absol before you head into battle.
Be mindful that you can equip up to three Held Items and one Battle Item. All stats are based on items being Level 1, without having been upgraded.
Held Items

Scope Lens
Critical-Hit Rate +0.4 %
Critical-Hit Damage 0%
Increases the damage of basic attack critical hits. The higher the Pokémon's Attack, the more the damage increases.

Float Stone
Attack +1.6
Movement Speed 0
Increases movement speed by 10% when the Pokémon is not in combat.

Muscle Band
Atk +1
Basic Atk Speed +0%
When basic attacks hit, the damage is increased by 1% of the opponent's opposing HP.
Battle Item
X Attack
Raises your Pokémon's Attack and Sp. Atk for a short timeIncreases ATK and Special ATK for a short time.
With Speedsters operating in the central wild area and ganking lanes, you'll want as much mobility and burst attack as possible. Float Stone is essential for any Speedster, while Muscle Band and Scope Lens ramp up the damage you'll deal with your basic attacks.
Pop a X Attack before diving on enemies for even more burst damage!
Absol: Starting Attack

Feint
Has the user dash in an arc, attacking opposing Pokémon they come in contact with. This move ignores the Defense stat and shield effects of opposing Pokémon.
An exceptional gap closer and move used to dive over walls, Feint ignores opponents' Defense and any shields. Possibly one of the most powerful Level 1 moves in the game as a result!
Absol: Best Moves
The idea here is that you stalk your prey and burst them down. Night Slash is similar to Feint, but applies a slow, while Psycho Cut is potentially devastating thanks to the added bonus to basic attacks after use.

Night Slash
Slashes in an outward arc, lowering the movement speed of opposing Pokémon for a short time when it hits. If used again, increases the user's critical-hit rate and has the user dash to the designated location, dealing damage to opposing Pokémon they come in contact with.
Upgrade at Level 11: Using this move again will restore the user's HP.

Psycho Cut
Damages the opponent with a large slash. Decreases opponent's movement Speed and increases the power of the user's Basic Attack up to 3 times
Upgrade at Level 13: Also increases the user's movement speed for a short time when this move hits
Absol: Passive Ability

Super Luck
Increases the Pokémon's critical-hit rate.
Absol: Overall Rating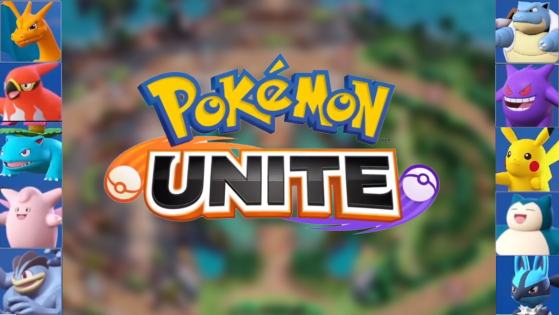 Here are all the Pokémon you'll be able to get your hands on in Pokémon Unite, the new MOBA-style battler.