Over 380 playable characters are available in LEGO Star Wars The Skywalker Saga, and while most are unlocked by simply playing through the game's various episodes or completing side missions, others require the use of cheat codes or the purchase of paid extensions. This is particularly the case of the Mandalorian DLC Pack which includes some characters from Season 1 including this adorable Baby Yoda.
How to get the Mandalorian and Baby Yoda on LEGO Star Wars?
The first way to get Mando and Grogu into your game is to purchase the Deluxe version of The Skywalker Saga. This edition indeed includes all the DLC packs of the Season Pass without you needing to buy them separately. Note that if some extensions are not yet available (they will be released during this month of April), The Mandalorian pack can be activated since the game was released on April 5, 2022.
If you haven't purchased the Deluxe version of the game, be aware that it is possible to take the Mandalorian Season 1 DLC pack individually for € 2.99 on Steam and consoles. This pack includes:
The Mandalorian (Grogu accompanies him),

Cara Dune

Greef Karga

IG-11

Kuil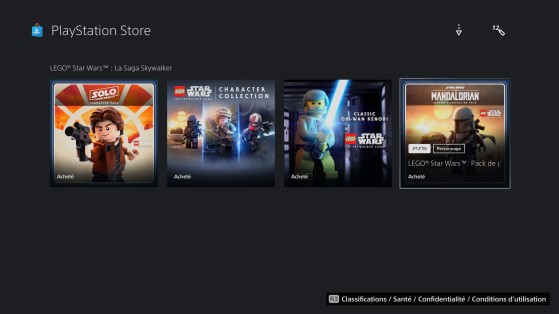 How to play The Mandalorian and Baby Yoda?
Once the DLC has been purchased, you can find it in your games or expansions library (Steam and consoles). To activate it directly in the game, you can go through the settings in the main menu (title screen) and go all the way to the right in "extensions". This will return you to your library and you can select the extension of your choice to activate it. A message will then appear on your game to let you know that the character is now possessed.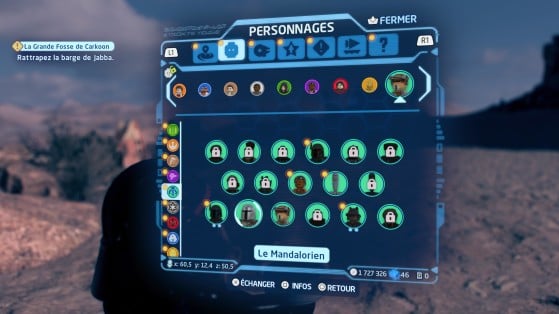 Like any unlocked character, you can select Mando in your Holoprojector (Bounty Hunter section) in order to play him. Be careful though, Baby Yoda is not a playable character : he will simply stand next to the Mandalorian as a simple cute "decoration". By looking at it, you will be able to observe different animations: it can yawn, fall asleep or eat a frog for example while chirping.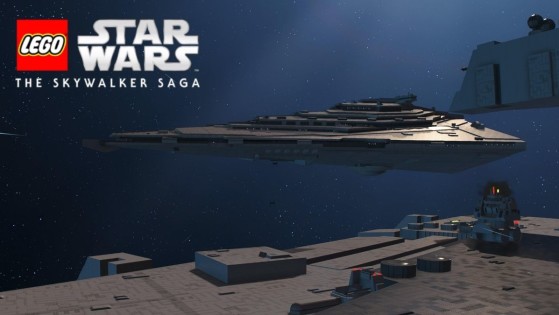 From the beautiful separatist warships to the Millennium Falcon passing by the Death Star? Tons of starships are available and controllable in LEGO Star Wars The Skywalker Saga. Here's how to unlock them all.