LEGO Star Wars The Skywalker Saga regroup , for the first time, the nine movies of the emblematic trilogies and each episode is then made of several levels. If the main adventure, filled with humorous cutscenes, does not really deserve a walkthrough (just follow the yellow marker on the ground to understand what to do), each level does however offer a few hidden challenges to complete.
Episode IX: All missions level by level
A Skip and a Jump
Unlock: Avoid being locked on 3 times in a row.

Take out 3 enemies with Proton Torpedoes or Rockets.

Activate the Hyperdrive in time for all light speed jumps.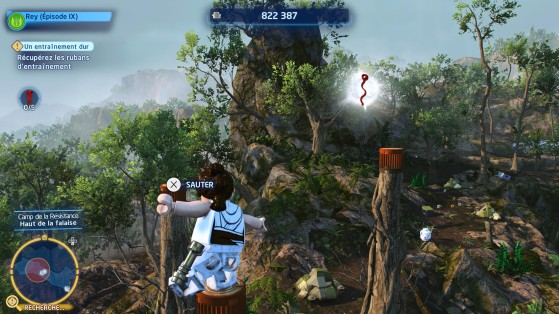 They Fly Now!
Destroy the airborne Treadspeeder.

Hit a jet trooper with a powder canister as BB-8.

Shoot a treadspeeder after making the driver dizzy with a powder canister.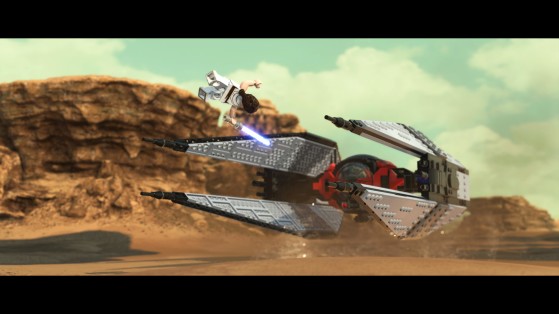 C-3P-Oh no!
Complete the level without being detected.

Peacefully clear the main courtyard of Stormtroopers without raising the alarm.

Disable a UA-TT's searchlight with a blaster.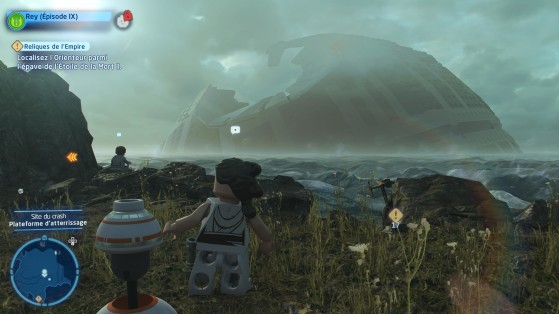 The Strength to Do it
Activate the dangerous electrical hazards to hurt Kylo Ren.

Lure Kylo into the range of a crashing wave.

Find a route through the Death Star without opening any doors.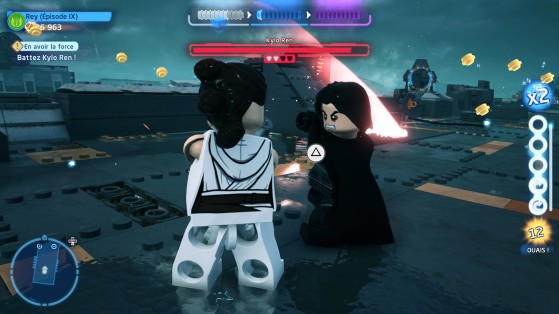 Be With Me
Use the environment to defeat Sith Troopers.

Don't take any damage from the Sith TIE Fighters while riding Orbaks.

Defeat the Knights of Ren as Ben Solo without dying.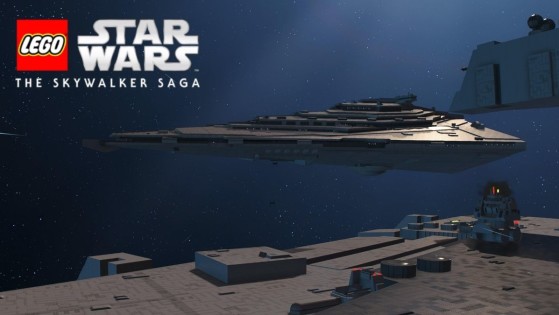 From the beautiful separatist warships to the Millennium Falcon passing by the Death Star? Tons of starships are available and controllable in LEGO Star Wars The Skywalker Saga. Here's how to unlock them all.