Rush Wars — the latest Supercell game — was released early last week and it is already a success. This title has a solo mode: Attack and Defense, but also a cooperative mode in a clan of at least five players called Team Domination. We offer you a short guide to this new mode.
Process
Those who are used to Supercell games will not be out of place. Team Domination is very similar to a game mode such as Clash Of Clans or Clash Royale. A stroke lasts two days and is divided into two phases — preparation and attack — with one single goal: to win as many stars as possible. At the end, the winner receives a chest full of rewards according to the number of stars collected.
During the defense phase, each player has three bases to protect with randomly assigned units — as in solo mode.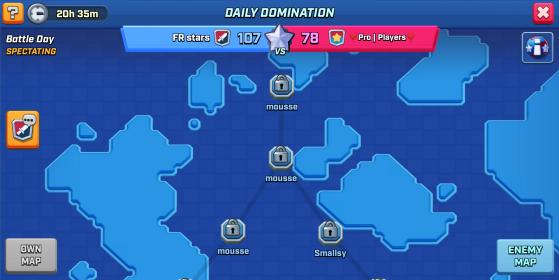 On the Attack day, each player receives units randomly. Three jokers are also given that can be used to change one or more of these units. As long as the player has units, the enemy's bases can be attacked. However, once the troops are used the attack is over.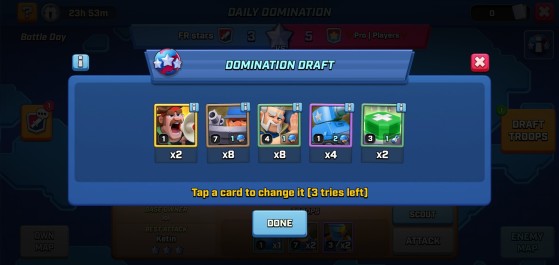 Some tips
You need to know exactly which troops are required to destroy a particular base.

Use your jokers sparingly in order to obtain units operating well together.

Talk to your clan members to coordinate and get their opinion on the strategy.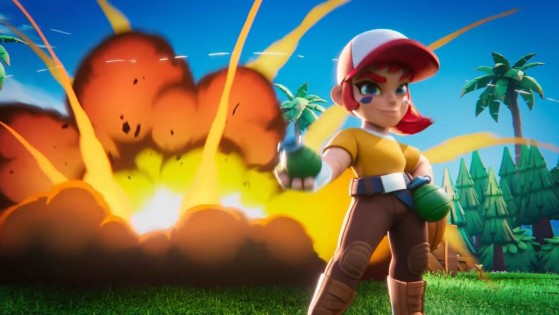 Supercell has finally launched the beta of its new game, Rush Wars — a mix between Clash Royale and Clash of Clans. The editorial team offers some tips to get you started properly.