Launching today on Nintendo Switch, Pokémon Unite is getting a lot of attention — and a lot of players are disappointed that they can't play it right now. Mobile users will have to wait until September to wait to download it on mobile (iOS or Android).
Considering that the game is a MOBA, it leads us to wonder if Pokémon Unite is available for PC, like most games in this genre.
Unfortunately, the answer is it's not. The title has been designed and adapted only for Switch and mobile devices. Tencent , TiMi Studios, and The Pokémon Company aren't planning a PC release — in fact they haven't even mentioned a hypothetical release.
How do I play Pokémon Unite on PC?
Officially, there's no way to get Pokémon Unite on PC. Since Tencent specializes in mobile games and Pokémon is primarily licensed by Nintendo, it does make perfect sense for the new MOBA to launch on the hybrid console and on smartphones. If the game is successful and they see a niche market, perhaps the possibility of a PC version could be discussed. 
For those of you who have a Switch and are ready to play make sure to check out our beginner's guide here!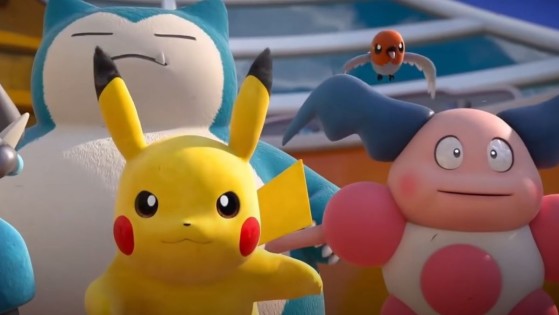 As with all MOBA-type games, good synergy with your teammates is important in getting those Pokémon Unite victories. However, choosing the best Pokémon is also key, so we've put together this tier list to help you choose.