Just picked up Vi in Wild Rift and need a bit of guidance? Read our guide on the Piltover Enforcer and you'll be a real force in the jungle in no time.



When it comes to keystones, Vi works well with a lot of them, but for us, Electrocute is the right choice as it lets Vi do what she does best: destroy her victim! It's easy to trigger this rune and it will help you annihilate your target in no time at all.
Brutal, in red, gives you a nice stat boost that helps you do early counter-jungling. For the rest of your runes, the Hunter set is a great option, as it allows you to really snowball off of your ganks.
Here's the best spell order for Vi. Max out her skills in the following order, but be sure to rank up her ultimate whenever it's available.
Note: Excessive Force is a much better choice than Vault Breaker when jungling.



| | |
| --- | --- |
| Starter Item | |
| Optimal Boots | |
The items you buy will vary from game to game depending on the enemy composition. We've compiled a list of the best items for Vi, ranked by importance. The items in bold are must-have purchases that you'll opt for in almost every game you play.





Vi's Q, Vault Breaker, lets her travel through certain walls.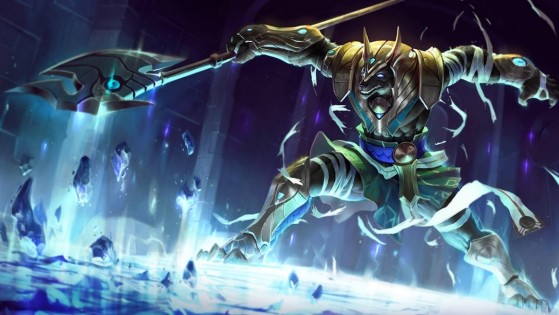 Items, Runes, Summoner Spells, and Spell Order. Read on for all you need to know to play Nasus, the Curator of the Sands, in League of Legends Wild Rift