For those worrying about having no available Pokémon when they get started with their Pokémon Unite adventure, don't worry - there are several free Pokémon to be had, and here's how to get them.
How to get your first free Pokémon?
When launching Pokémon Unite for the first time, a tutorial will start to guide you through the rules of the game.
Once done, you'll be able to choose one of the following:
Eldegoss
Talonflame
Charizard
Pikachu
Snorlax
If you're having trouble choosing, do not hesitate to consult our dedicated guide.
Once you have chosen your first Pokémon, you will immediately gain another for reaching Trainer Level 2: Slowbro.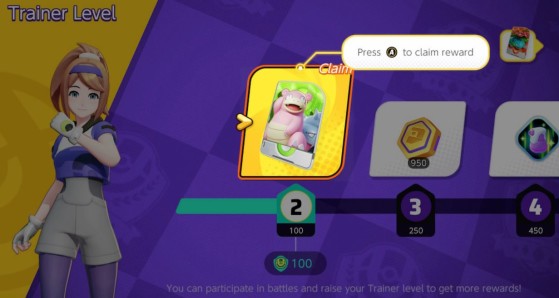 Obtaining more Pokémon is simply a question of playing the game more and doing all that is available - training, challenges and playing matches.
Next up will be Venusaur at Trainer Level 5.
Now, pay attention to the daily Login Bonus -- simply signing into the game on consecutive days will reward you.
On Day 2, you'll be given Alolan Ninetales. On Day 8, you will get Cinderace, and on Day 14, Greninja.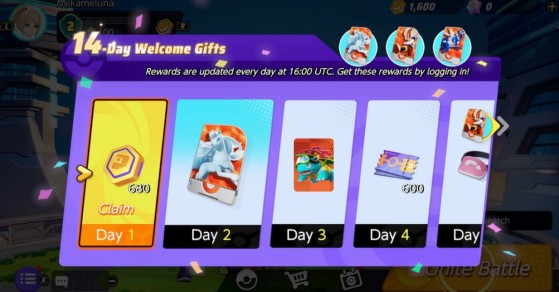 By the time two weeks has passed, you'll have collected six different playable Pokémon. You can add to that Zeraora, who is available for free until August 31, 2021.
Another way to get free Pokémon is through Challenges. There are seven challenges per month, and by completing them all, you can earn another Pokémon. For the first month, it's Crustle.
For Aeos Coins and Aeos Gems, which you can earn from completing challenges and Battle Pass missions, you can unlock more Pokémon through the shop.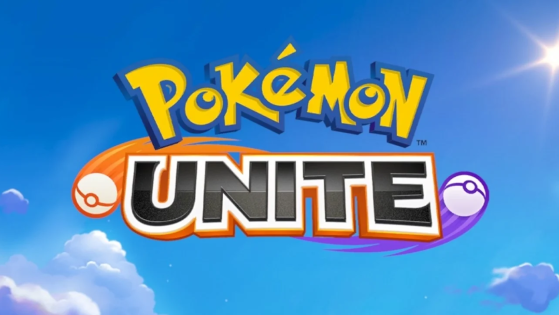 With Pokémon Unite now available to download on Nintendo Switch, here's an introduction to the MOBA-style game and how it works.