Just got Lin Xiao , but don't know how to optimize her so she can work wonders on Dislyte? Here is a guide that will allow you to better understand this esper and above all that will guide you for its build.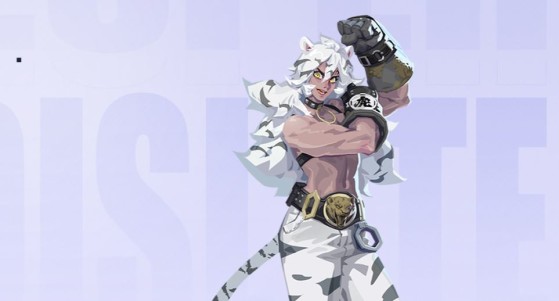 Who is Lin Xiao aka White Tiger on Dislyte?
Lin Xiao is a scintillating fighter who has no affinity with other espers who have a type. She is able to boost her CRIT TX and inflicts damage to the entire enemy team and grants herself many buffs. She also has a small particularity that makes her a very interesting character: she is an expert in debuffs (bleeding, reduced speed, reduced defense and disease).
Details of Lin Xiao's skills (max level!)
Tiger's Light — Grants 3 stacks of Growl. Deals 100% ATK damage to all enemies, with an 80% chance to inflict VIT Decrease and DEF Decrease for 2 turns.
Whiplash — Inflicts damage to an enemy equal to 230% of ATK, with two Bleed Debuffs for 2 turns. If this attack is a critical hit, inflict two more Bleeding Debuffs for 2 turns.
Tiger Fist— Deals damage to an enemy equal to 140% of ATK, with an 80% chance to inflict Disease for 2 turns. When a critical hit is inflicted, reduces the target's AP by 30%.
Captain Skill — Lin Xiao does not have a captain skill.
Which relics to equip to Lin Xiao?
Dislyte allows us to have a good number of relics and it can sometimes be quite complicated to find the right duo of relics to optimize our esper. In this part of the guide, you are told which are the correct combinations for Lin Xiao.
Example of a relic set
Hades Set
35% of damage dealt is used to regenerate HP.

Sword Avatara Set
Grants 25% chance to counterattack when you take damage.
The Hades Relic Set will allow you to continuously restore health to Lin Xiao. The second set of relics will give you a few chances to retaliate to increase your chances of inflicting debuffs on your opponents. However, another relic set works just as well for Lin Xiao.
Second example of a relic set
Otherwise, if you are not comfortable with this relic build, it is possible to equip different runes:
War Machine Set
ATK +30%

Water Grove Set
HP +25%
Indeed, if you feel that your Lin Xiao does not have enough life points to complete a level, the bonus from the Forest Spirit rune set may be useful to compensate for his lack of life points.
Recommended Stats for Relics
Below, you can find the recommended stats for the runes to equip in Lin Xiao. This is the first stat of the relic, so be sure to prioritize these stats.
Una II

DEG CRIT
ATQ

One IV

ATQ

Mui II

ATQ
LIVES
What are Lin Xiao's strengths and weaknesses?
Lin Xiao is unquestionably one of the best fighters in Dislyte. She excels on all points, except on Fafnir where she is considered to be in a weak position. If you come across it, we can tell you that you are damn lucky!
Story and Cube: SS

Kronos: SS

Apep: SS

Fafnir: A.

Turn: S

PvP (Attack): SS

PvP (Defense): S
How to get Lin Xiao?
Lin Xiao is a 4* esper, so you'll have a slightly higher chance of getting him than if he were a legendary. However, her type is the problem, as she is glittery, so you will have approximately a 6% chance of getting her. The other 4*s can be obtained with a 9% chance, so the difference is not huge.
There are no other ways to obtain Lin Xiao at this time.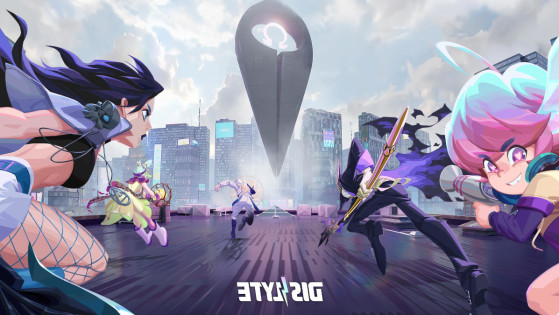 Lilith Games is known for offering many gift codes to their players. We see it quite often with AFK Arena, and Dilyste is no exception to the rule. Find all the codes still valid for this month of May 2022.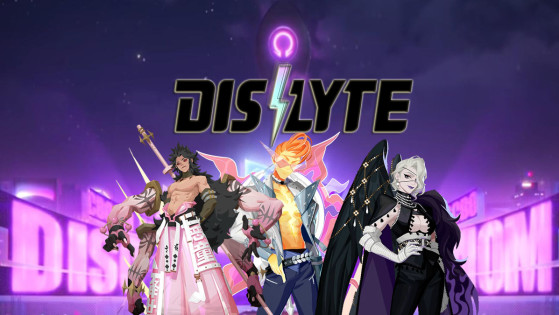 Dislyte is the new game from Lilith Games and you are probably wondering how to build your team and especially which characters to keep? We offer you a tier list that will allow you to have an overview of the value of your espers.