Just got Tang Xuan , but don't know how to optimize it so it can work wonders on Dislyte? Here is a guide that will allow you to better understand this esper and above all that will guide you for its build.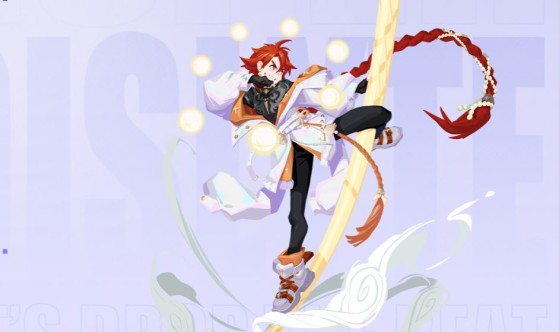 Who is Tang Xuan aka Sun Wukong on Dislyte?
Tang Xuan is a legendary fighter that we can have during our first multi-summon. He is not the first choice to take, but turns out to be a good character who has access to a greater amount of debuffs than most offensive characters.
Details of Tang Xuan's skills (max level!)
Shattered Dream — Applies Burning, Death, and Binding enchantments for 2 turns before attacking all enemies twice, each attack dealing 60% ATK damage.
Enchanted Dream — Absorbs all active enchantments and grants a shield with resistance for 10% of max HP, plus 5% of max HP per enchantment absorbed for 2 turns. Attacks an enemy, dealing damage equal to 200% ATK. This attack restores the caster's HP up to 10% of the max HP per enchantment absorbed.
Righteous Wrath — Inflicts 120% ATK damage to one target, and 50% ATK damage to 2 other random enemies. Applies a Burning, Death, or Binding enchantment for 1 turn. All active enchantments deal damage.
Captain Ability — Increases ATK of allies by 30%.
How to improve the skills of Tang Xuan?
To upgrade Tang Xuan's skills, you will need Legendary Capacium which you can purchase from the Tournament Store (Point War) for 1,000 Supply Vouchers or from the Space Tower. Also note that the developers may make you a small flower and give it away for free through gift codes, so don't hesitate to use them to collect free rewards!
In the Trials Expeditions, you may come across a daily special event that will allow you to earn Supply Vouchers. So if you are short of this currency, do not hesitate to send espers to farm the currency.
Which relics to equip in Tang Xuan?
Dislyte allows us to have a good number of relics and it can sometimes be quite complicated to find the right duo of relics to optimize our esper. In this part of the guide, you are told which are the correct combinations for Tang Xuan.
Example of a relic set
War Machines Set
ATK +30%

Incandescence Set
CRIT Rate +20%
This relic set will allow your Tang Xuan to inflict more damage, since his first skill attacks 2 times all enemies. The goal of this maneuver is to have a good damage burst whether in PvP or PvE.
Second example of a relic set
Otherwise, if you are not comfortable with this relic build, it is possible to equip different runes:
Hades Set
35% damage dealt
are used to regenerate HP.

Incandescence Set
CRIT Rate +20%
Vampirizing the Hades Relic Set will allow you to continuously restore life points to Tang Xuan.
Recommended Stats for Relics
Below, you can find the recommended stats for the runes to equip in Tang Xuan. This is the first stat of the relic, so be sure to prioritize these stats.
Una II

DGT CRIT
TX CRIT

One IV

ATQ

Mui II

ATQ
LIVES
What are Tang Xuan's strengths and weaknesses?
Based on the Tier List, Tang Xuan is a good fighter, but doesn't surpass Li Ling. It will be very good for History and Cubic Erebium, but not great for other game modes.
Story and Cube: S

Chronos: A

Apep: A

Fafnir: B

Turn: A

PvP (Attack): A

PvP (Defense): A
How to get Tang Xuan?
Li Ling is one of the legendaries you can have on your first multi-summon. On this beginner's banner, you can get either Tang Xuan or Li Ling. If you want to get Li Ling, but you fell on Tang Xuan, we advise you to reroll, because it would be a shame to miss out on a legendary tier S which is given for free.
If ever you don't have the chance to reroll, tell yourself that Li Ling only has a 1% chance of falling (excluding pity), so you'll have to hang on and cross your fingers to get it.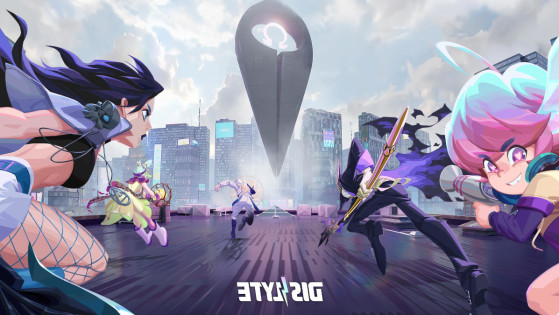 Lilith Games is known for offering many gift codes to their players. We see it quite often with AFK Arena, and Dilyste is no exception to the rule. Find all the codes still valid for this month of May 2022.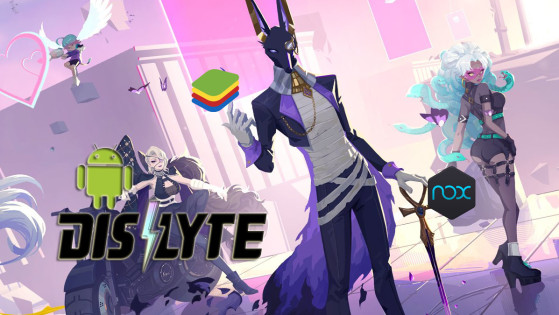 Lilith Games has just released its new mobile game called Distyle. This title is available on mobiles, but maybe you want to play it on your PC. For this, you will have to use emulation and here is a guide telling you about Nox, Bluestacks and especially APKs to help you.