The Friends function is available for everyone in-game, including Trades and Trainer Battles!
The Friends feature
You can now add your friends in the application and follow their adventures in the game! With this feature, you can send them Gifts and earn bonus items in Raids.
To exchange gifts, first you will need to get some. You can do this simply by spinning a PokéStop, with a chance for them to drop alongside regular items.
You may also be in for a big surprise: some Gifts may contain Eggs containing Alolan Form Pokémon!
Increase your Friendship Level
The more you play with your friend (Raids, Battles, Gifts), the more your Friendship Level will increase. This will get you more items and bonuses!
Good Friends: You can exchange all Pokémon except Legendary and Mythical Pokémon.
Great Friends: The Stardust cost to make a trade is reduced. An attack bonus is available if you fight in the same Gym or Raid, and you get 2 extra balls if you succeed in a Raid.
Ultra Friends: The Stardust cost decreases even more, and the attack bonus is higher. Again, you will get 2 more balls after a successful Raid. You can exchange Legendary Pokémon once a day.
Best Friends: The Stardust cost is even lower, and you can exchange Legendary Pokémon once a day. The attack bonus is always present, and you will get 4 more balls in Raids.
To increase your Friendship Level, you will need to interact with your friend for a certain number of days:
Good Friends: 1 day
Great Friends: 7 days
Ultra Friends: 30 days
Best Friends: 90 days
You can add up to 200 friends to your list, but this could change very quickly depending on players' requests.
The Trade
Adding your friends will allow you to trade Pokémon! Fans have had to wait two years for this feature, and now it is finally available!
You must be at least Level 10 in order to trade with a friend, and you must be located next to them. The more you exchange Pokémon with your friend, the more your Friendship Level will increase.
Each trade will give you bonus candy!
Special Trades
You can only do a special trade once a day, and only with an Ultra or Best Friend — so, increase your level of friendship with them!
Special trades concern Legendary or Mythical Pokémon, those not yet registered in your Pokédex (such as Regional exclusives, for example) and Shiny Pokémon.
How do I add a friend?
You will first need to know your friend's TrainerCode — a unique identification number that they can give you to find them in the application.
You will find yours directly in your game, by going to the Friends menu and then clicking the Add Friend button.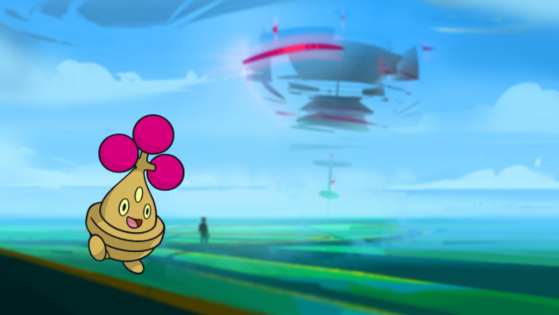 Discover the Shiny Pokémon available on the Pokémon GO mobile application.
Show more
Written by Camille "Milkameluna" Chabroud. Translated from the French by Millenium.