When Pokémon Go first hit the scene in 2016, it completely changed the landscape of augmented reality mobile games. Though developer Niantic had already found success with its prior title Ingress, nothing could touch the veritable phenomenon that Pokémon Go blew up into after it was introduced to legions of fans around the world.
But when something is popular, that usually means plenty of copycats arise in its wake. Pokémon Go was no different. Ever since 2016 we've seen a parade of titles roll out for mobile devices looking to encourage players to get out in the world and capture creatures or discover treasure. However, they've all slowly fizzled or failed to capture gamers' imaginations in the first place.
The latest to join the fold is Bandai Namco's Pac-Man Geo, announced on October 15. This new geographic information-based app is seeking players right now to play real-world games of Pac-Man across actual locations around the globe. It has Pac-Man brand power, for sure. But can it touch the fan base Pokémon Go cultivated over the years, or will it end up another failed geo title?
Here's a look at some of the other games that ultimately failed over the years.
Garfield GO
Though Garfield is a whimsical property enjoyed by people of all ages, Garfield GO didn't quite strike a chord when it debuted on mobile devices. It touts itself as a "treasure hunting game" in which players can win real prizes and collect Garfield comic book strips. Walking around the neighborhood with Garfield nets players coins, treasures by way of hidden chests, and lets them play mini-games to win items like Amazon gift cards.
It's a novel idea that builds on Pokémon Go's exploration rewards with real-world incentives, but due to its relatively poor quality and user base, it's been relegated to obscurity -- that is, beyond journalists who seem content to ridicule it at every turn. It may be lackluster, but it's still an interesting effort.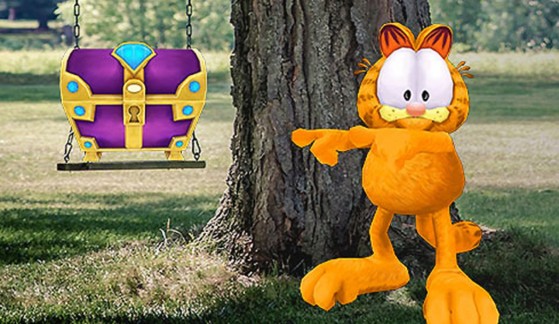 Harry Potter: Wizards Unite
Harry Potter has nearly the same sticking power as Pokémon, but somehow Harry Potter: Wizards Unite just couldn't find a fanbase. Despite being developed by Niantic, the same developer as Pokémon Go, it couldn't find its footing. It plays in most the same manner, but players visit real-world locations to learn how to cast spells, collect artifacts from throughout the Harry Potter universe, and battle against familiar characters for supremacy.
Players select their house, customize their wizard, and pick a special wand. Unfortunately, it's been fairly quiet, despite being out for just over a year. There hasn't been any word of additional updates for some time, though there may be virtual fortresses returning by way of the Wizards Unite Knight Bus as things change during the coronavirus pandemic.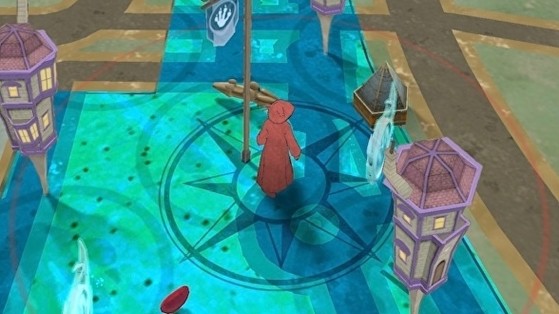 The Walking Dead: Our World
There's no denying the popularity of the zombie drama The Walking Dead. Unfortunately, Next Games' AR-centric mobile game The Walking Dead: Our World couldn't get under players' skin the way the show sank its teeth into pop culture. Based on the massively popular Walking Dead series, the game places users into their own zombie apocalypse via smartphone. While out and about in the real world, they must confront and defeat walkers, uncover treasure, and explore the wasteland of a world ravaged by zombies, all while coming across familiar characters from The Walking Dead like Rick Grimes and Michonne.
It sounds like an interesting enough survival horror adventure, right? Unfortunately, after it first hit the App Store and Google Play Store, we've heard relatively little about it. It may be based on another popular license, but it seems it's struggling to leave a mark on the AR gaming genre.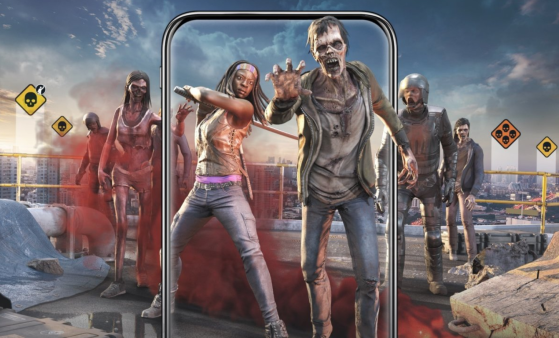 Ghostbusters World
When there's something strange in your AR world, who you gonna call? Not Ghostbusters World, apparently. This mobile adventure based on the popular '80s Ghostbusters movie franchise seems like an excellent fit for a Pokémon Go-like experience at a glance. Unfortunately, even capturing the Stay-Puft Marshmallow Man while out and about doesn't seem to draw many to the game. It included proton beams, multiplayer options, and even boss raids to keep things interesting, but  interest for Ghostbusters World was essentially dead on arrival. In fact, as of August 13, 2020, it shut down for good.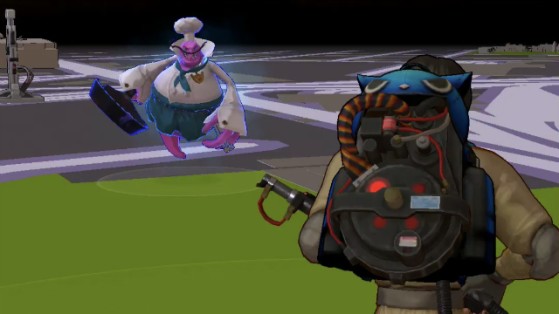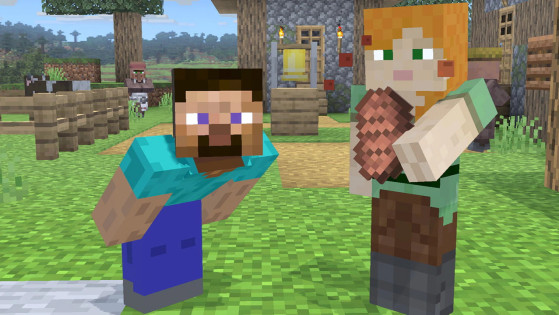 With the addition of Minecraft's Steve to Super Smash Bros. Ultimate, we're exploring some of the most intriguing guest characters in gaming.