Super Smash Bros. Ultimate is touted as the most ambitious video game crossover of all time, and for good reason. It features characters from so many different series that it can practically make your head spin. From Bayonetta to Metal Gear Solid, the game is chock-full of shocking character cameos.
With the addition of Minecraft's Steve and Alex as the newest playable fighters, the game has become even more diverse. Steve is a massively popular character, as is Minecraft but it's hard to believe he fought his way into Smash.
This is hardly the first time we've been privy to guest characters like Steve, though. We've seen some truly interesting additions to games over the years that we wouldn't have been able to predict in our wildest dreams.
Here are some of the most surprising video game guest characters of all-time.
Soul Calibur II: Link
The Soul Calibur fighting game series is no stranger to guest characters, but when the Hero of Time himself made his way to the GameCube version of this fighter, players were understandably shocked. Though Heihachi and Spawn's inclusion in the PlayStation and Xbox versions' respectively were also very bizarre inclusions, it was ultimately Link who drew the most attention.
Link used his Legend of Zelda: Ocarina of Time design, and fought with the iconic Master Sword and Hylian Shield. Plus, a variety of additional weapons like the Megaton Hammer and Great Fairy's Sword. Watching Link go toe-to-toe with greats like Nightmare and Sophitia was a unique experience, to say the least.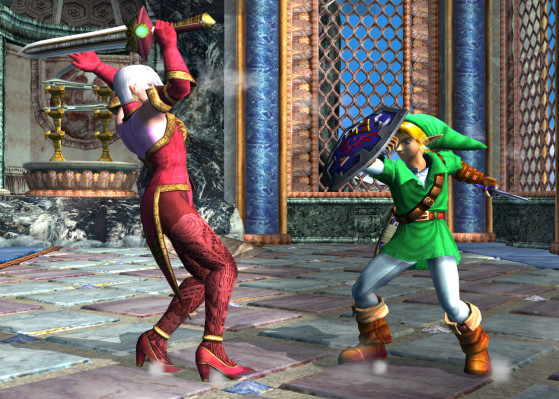 Mortal Kombat 11: Rambo
Mortal Kombat is no stranger to head-turning character additions. Everyone, from the Joker to Predator has been included in the game's various iterations over the years. But no character has been so strange thus far as the inclusion of John Rambo himself. Yes, the very same Rambo portrayed by Sylvester Stallone. While it makes sense that Rambo would join '80s icons ilke RoboCop and the Terminator T-800, it's still strange to think that this action hero will fight Scorpion and Sub-Zero.
Though Rambo available yet, it's going to be intriguing to see just how violent this version of the character will be. We already know and love him from the silver screen, but seeing him in an iconic fighter just feels a bit off -- not in a bad way, mind you -- just totally unexpected, especially based on his character development.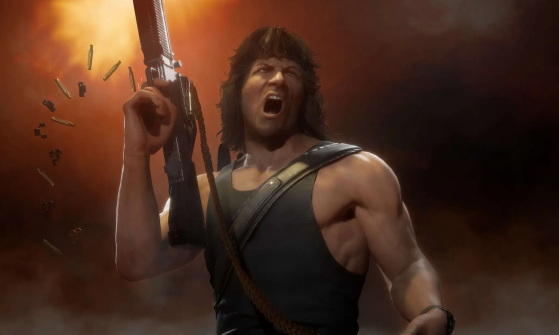 Shovel Knight: Kratos
Shovel Knight is an addictive throwback platformer that keeps players coming back for more. It's an excellent riff on the classic NES-style side-scrolling adventure and platforming genre, and Shovel Knight himself has been a guest in several titles. But how strange was it that veritable Sony mascot character Kratos actually appeared in-game as a boss you could defeat?
Kratos couldn't be unlocked to complete the game with or anything, but simply going up against a blocky, retro version of the God of War was a real treat. He's a challenging encounter that drops excellent loot, and retains several of his signature moves. Only available in the PlayStation version of Shovel Knight, he certainly caused quite the stir. Conversely, players can duke it out with the Battletoads in the Xbox version of the game.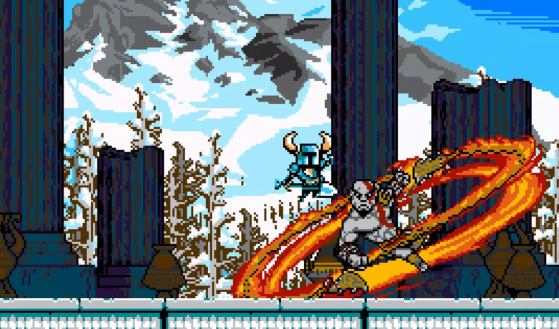 Metal Gear Solid: Ape Escape
Though technically not a character and more of a cameo, the appearance of the Ape Escape monkeys within Metal Gear Solid 3: Snake Eater and Metal Gear Solid 3: Subsistence is an absolutely ludicrous idea. Though you'd never guess Solid Snake would work as a monkey (Pipo Snake), the crossover works quite well.
In fact, as Pipo Snake, a covert ops agent looking to assist Solid Snake to take out a group of guerrilla fighters (get it?) you'll have a blast as you complete a series of stealth missions with those freaky, bug-eyed monkeys from Ape Escape. Super bizarre, but also pretty cool in the end, right?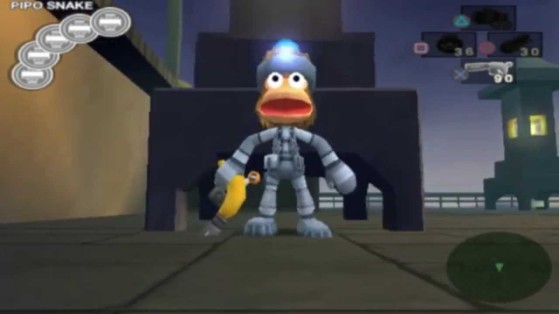 Shin Megami Tensei III: Nocturne: Dante
Atlus's long-running Shin Megami Tensei series welcomed a bizarre addition into its fold with the fan-favorite Shin Megami Tensei III: Nocturne. Dante, star of the popular Devil May Cry series from Capcom, showed up as a recruitable character in-game, which was about as strange as things could get -- until you remember Dante is a devil hunter himself, so in this strange, demonic world, of course Dante might have some business.
Dante is a seriously fun character to recruit, and it's interesting to watch his story play out, even if it's a bit jarring to see two completely different game worlds collide. Dante isn't one to be trifled with, but then neither is the Demi-fiend, at that.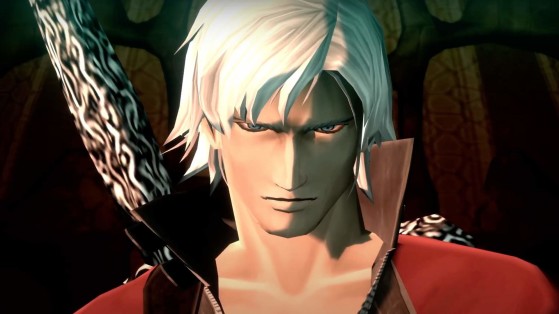 Elite Smash online isn't only about GSP. Some players want to style, while others want to improve. Here are five reasons why you should say yes to another match, five factors that might make you back out, and something to consider before disconnecting in version 9.0.1.