"Inside Infinite" is a monthly series in which the developer 343 Industries (the main studio behind the franchise since Halo 4) speaks about the latest news of Halo Infinite's development.
This has been a troublesome development, with delays and a negative backlash after the title's first showcase. Fortunately, 343 Industries is giving regular status updates and the future of Halo Infinite seems much brighter.
On the latest episode, Lead Sandbox Designer Quinn DelHoyo, Lead World Designer John Mulkey, Gameplay Director Troy Mashburn, and Campaign Art Lead Justin Dinges sit down to answer players' questions sent on Twitter using the #Ask343.
There are many highlights to share about those answers, and the following are some of the most interesting ones:
Day and night cycle with a weather system confirmed. No rain storms or snow storms at launch, but they could come in future DLC.

The time of day affects gameplay (which kind of enemies appear, items to be found, etc.).

There's no dual-wielding and no plans for it in the future.

No playable Elites.

A weapon upgrade "route" was planned, but it has been abandoned. However, there are equipment upgrades and "cool weapon variants".

You are able to hold only one piece of equipment in multiplayer, with no recharges.

There will be multiple biomes.

The campaign is not an open world experience, but missions can be approached in many ways.
Here's the full video with the entire Q&A: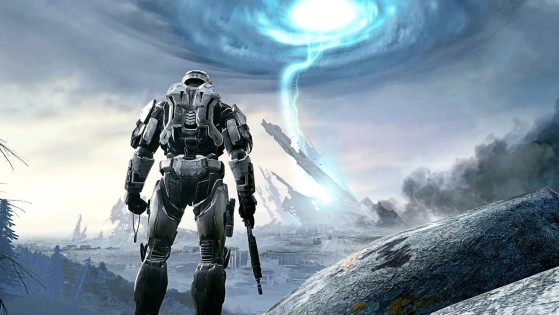 343 Industries comes out of the woods between two Cyberpunk controversies, to indicate that the Master Chief will not make his return until the fall of 2021. The studio even gives up some images of a multiplayer map and renderings of some weapons.