The Halo Infinite Winter Update is already available, and in addition to the new features offered in this Winter Update, 343 Industries has announced a change.
Forge mode and online co-op, finally!
Halo's crafting tool, Forge Mode, is finally here, and it's been improved:
"The Forge Mode Beta features six map canvases, a new visual scripting engine, the ability to change the size of each element, compatibility with bots, much more budget, the ability to share your creations and much more [...]" can we read on the Xbox press release.
Forge also comes with two new multiplayer maps: Argyle and Detachment.
Highly requested by players, online cooperation for the campaign, as well as the possibility of replaying completed missions, are also implemented with the Winter Update.
"[...] you will be able to enjoy Halo Infinite's epic campaign with up to three of your friends online . Crossplay is enabled on Xbox and PC and progress such as unlocks are shared between players […]And if you want to relive a specific moment in the campaign or search for the last collectibles you are missing, you can also restart any mission from your tactical map.
A new Battle Pass
In addition to these mechanics added to the game, which are very important for the future of Halo Infinite, 343 Industries offers the following:
A new game mode called Joint Operations. It is " a variation of the single-flag Capture the Flag mode , in which the attackers are equipped with Optical Camouflage and the defenders with Threat Sensor."
Beta match experience, which "will reward you for completing matches and earn you additional experience points based on your performance"
A new free 30-tier Battle Pass, which will allow you to earn Halo Reach -inspired cosmetics .

24 brand new hits .

"This is just a preview of new content and updates for challenges, matchmaking, playlists, and more." concludes the press release.

Finally, 343 Industries took the time to thank their fans for their patience and support via the studio's Twitter account:

"The Winter Update marks a major milestone for our game and studio, but it's only the first step in that evolution," 343 wrote. "The team is actively working on key player experience priorities [. ..] to respond to the feedback we've received, and we're aiming for another game update before the end of this year."

"Your support is greatly appreciated, and we look forward to making this shift with all of you in 2023, as we look ahead to shorter seasons, a smoother stream of content , and bigger things to come."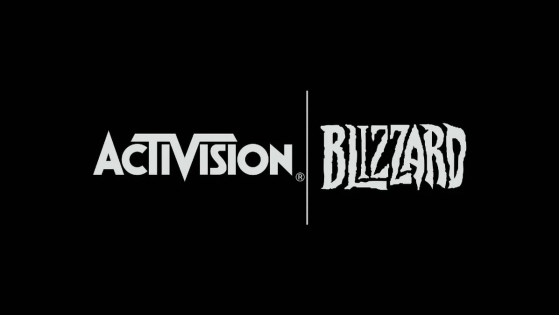 After more than tumultuous recent years, the video game giant Activision Blizzard is back in force and offers an end to the year combining great successes and colossal expectations. Something that hadn't happened in what seemed like forever!