PSG.LGD has completed their dominant run through the upper bracket in the WePlay AniMajor. The Dota 2 squad made short work of Evil Geniuses in the grand finals of the event, sweeping them off the board with a 3-0 score.
The series kicked off with a statement game from PSG.LGD. NothingToSay and Ame tore through Evil Geniuses, going 12/0 and 11/0 on Razor and Axe respectively, ending the game in merely 33 minutes. The subsequent game was a closer affair. Evil Genius' Abed was a pain to deal with for PSG Talon on his Storm Spirit, carrying his team for 47 minutes. But it wasn't enough. With their third game being strong again, PSG.LGD brushed off their enemy.
Though PSG.LGD quickly rose to become a favorite to take the trophy, it is the first big victory for the organisation in a while. At the ONE Esports Major earlier this year, the team finished third after biting the dust to Invictus Gaming. Their last victory in a top tier tournament dates back to May 2019, when they won the EPICENTER Major.
With their victory, PSG.LGD scoops up $200,000 in prize money and 500 DPC points. The team has locked in a spot to The International, the Dota 2 world championship, which will be held in August this year.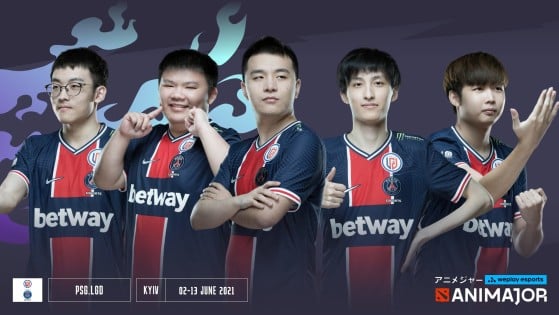 esports
In yet another three-game series at the Major in Kyiv, PSG.LGD grabbed a ticket to the grand finals.
Image courtesy of WePlay Esports.