Dota 2 has received a new in-game feature designed to integrate its esports scene even more in the lives of its players. The DPC (Dota Pro Circuit) Team Profiles tab in the game offers a direct way to scout what top tier teams are playing, and when their upcoming matches are.
DPC Team Profiles launches with the second season of this year's Dota Pro Circuit just under way. For any Division I and Division II teams, you can check out a dedicated hub to track each of the players. Data such as their overall KDA and best-performing heroes are accessible, as well as general information of the team.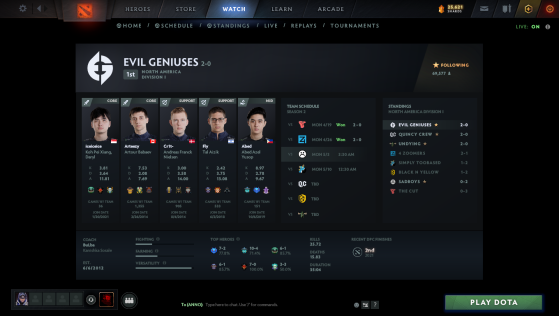 For those who want to see what their favorite pro Dota 2 players are playing without being exposed to their latest match results (perhaps you want to catch up on VODs), a spoiler-free option is available. Closing the announcement, Valve adds a small update about a long-awaited fan content system and its ties to the DPC Team Profiles: "they will also be an integral part of the upcoming fan content system that's currently in the works."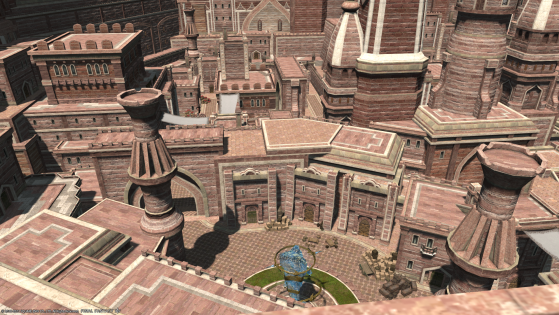 If you're looking to protect your FFXIV account with a One-Time password you'll now be able to use Google Authentificator and more.
Image courtesy of Valve.