At the end of June we told you about the collaboration between Pokémon GO and "Pokémon Air Adventures". This was going to take place between July 22, 2021 and July 22, 2022. However, it has been recently announced that this initiative was postponed without a confirmed new date.
The reasons behind the setback are unknown. The Pokémon GO official Twitter account shared a post (see below) that revealed the delay, explaining that it has to do with some "recent developments". Apparently, we'll find out more about it in the near future.
In case you missed it, Pokémon Air Adventures is an initiative that incentivized travelling across Okinawa, Japan. Trainers that livein  or visit this region would be able to capture a unique Pikachu wearing an Okinawan kariyushi shirt.
This Pikachu would be exclusive to this country, and players would have a year to visit Okinawa and catch it. However, with the recent announcement there is no information regarding what will happen with this special Pokémon. 
Furthermore, the debut of Shiny Corsola was expected to happen at the same date (July 22), but we don't know if the delay of the initiative will also affect this. In fact, it shouldn't, because Corsola isn't limited to one region, but stay tuned for more updates about it.  
On the other hand, it's worth mentioning that it was announced that more customized Pokémon are on the way. Apparently, the Pikachu wearing a kariyushi outfit will only be the beginning.
Niantic commented that the team is interested in repeating this formula (unique Pokémon exclusive to one region) in the future. It will certainly depend on the situation of every country regarding the pandemic.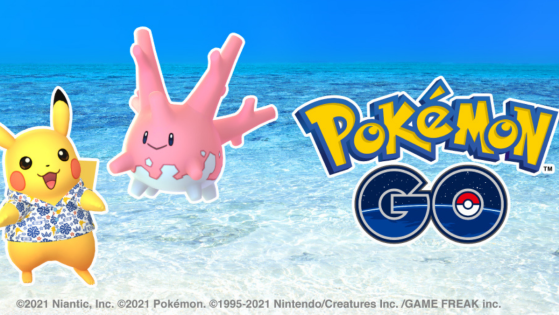 Shiny Corsola is making its debut in Pokémon GO
Chromatic Corsola and an exclusive Pikachu will arrive in Pokémon GO. This is to celebrate an initiative, the "Pokémon Air Adventures", taking place in Japan.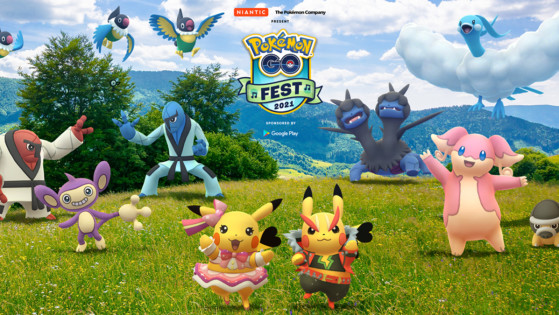 A new Ultra Unlock, Special Trades, exclusive avatar items and more Pokémon will be featured during Pokémon GO Fest 2021. Enter here to find out more about the event.