In upcoming open-world adventure DokeV we assume the roles of children, but what led developer Pearl Abyss to make that decision? 
Is it a need to relate to the past?
The answer to this is 'sort of', with Lead Producer Sang Young Kim saying in a recent interview that he had wondered why there weren't many games he could play with his child.
This led him to create DokeV, so that they would have something to play together. Subsequently, discussions with the development team led to wondering about things they liked to do when they were children themselves -- hence the main characters being children too.
Is it too complicated a story for children?
Between to Black Desert Online or the upcoming Crimson Desert, we're used  used to adult characters in Pearl Abyss titles, especially ones bruised by an impending fate.
The stories in these titles are somewhat harsh, but in DokeV the exact opposite is true. It's a title full of the imagination and optimistic cameraderie of children, and that sense of wonder that comes from kids imagining saving the world as part of a team.
So while the actual plot of DokeV may seem a tad complicated for children, it's full of the purity, friendship and simplicity one could feel when freeing Dokebi from the evil android company.
In fact, DokeV has a pretty sad tale: a place called "The Company" uses AI to create androids. However, the company is seen as the villain - the technology used in the androids relies on the capture and enslavement of Dokebi.
The main character, who learns the truth about this, sets out to free the Dokebi from the android robots.
Alongside the need to recapture that sense of childhood, DokeV is all about the strength of spirit of these young children in terms of the choices made by Pearl Abyss.
Ultimately, it's about the new generation putting adults back on the right path, with the Dokebi encouraging the dreams of people. Naturally, kids are more easily targeted in dreams, with their fantasies helping save reality.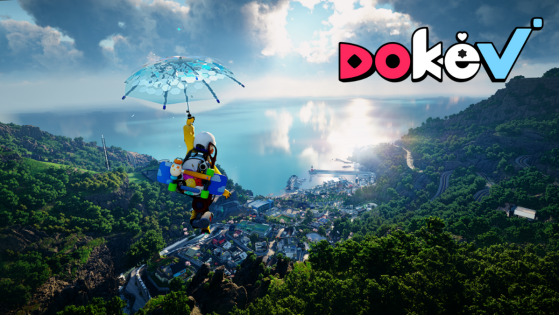 Across the various trailers shown for the highly promising DokeV, developers Pearl Abyss have said that only 10% of the game's open world has been shown.