Is another Pokémon-style monster collection game about to hit the market? 
The answer to that is both 'yes' and 'no'. First conceived as an MMO, DokeV has morphed into a more standard open-world adventure game.
It's heavily inspired by South Korean culture and folklore, and core to the gameplay is befriending the NPCs and creatures that inhabit this colorful universe
A recent interview with the developers at Pearl Abyss gave us the opportunity to learn much more about the game, and we're now convinced that DokeV has virtually nothing in common with Pokémon.
Here's what we know so far.
All About DokeV
Release Date: No date has been communicated at this time, with the game still in development.
Platforms: PC, PS4, PS5, Xbox Series X|S, Xbox One
Developer: Pearl Abyss
Genre: Action-Adventure, Creature-Collecting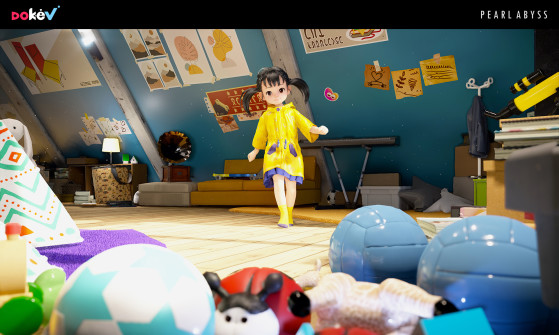 What do you do in DokeV?
Dokebi are creatures to be collected, and in the game and are inspired by the Dokkaebi of Korean folklore. This mythology was the number one inspiration for the developers when creating the world of DokeV, with Dokebi able to sense the dreams of humans and make them come true.
These creatures then inspire people with great courage, but they can also be known to be tricksters -- sometimes causing mayhem and catastrophe.
Described as "fun" friends in DokeV, your goal is to collect as many Dokebi as possible during your adventure. This element of collection is the only thing DokeV has in common with Pokémon.
How do you progress in DokeV?
The story progresses as you meet different NPCs and listen to their tales, in order to understand their dreams. You'll be tasked with helping them solve their problems by traveling throughout the city and the open world. This will take the form of minigames, quests, and monster battles.
How do you catch a Dokebi?
Contrary to Pokémon, you don't necessarily capture Dokebi in DokeV. Instead, you meet them and befriend them, and they'll accompany you on your journey afterwards.
Pearl Abyss has explained that you'll need to fulfil several conditions in order to have a Dokebi join you, with clues distributed throughout the world.
The key is to understand the story of the Dokebi in question, in order to find it.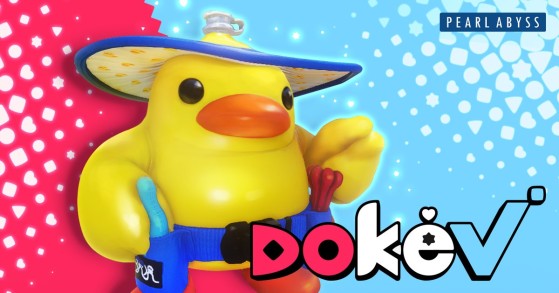 How does combat work?
Battles in DokeV take place in real-time, with Pearl Abyss aiming to mix up different styles to make it more fun and akin to a mainstream action game.
From what we can see battles are often four-against-one, with you and three Dokebi taking on the enemy monster.
It's a rather satisying system, as it sees us battle alongside our companions rather than just commanding them.
It's not known just yet whether there's a type system in play, but we can see that your character can have a wide range of equipment and weapons.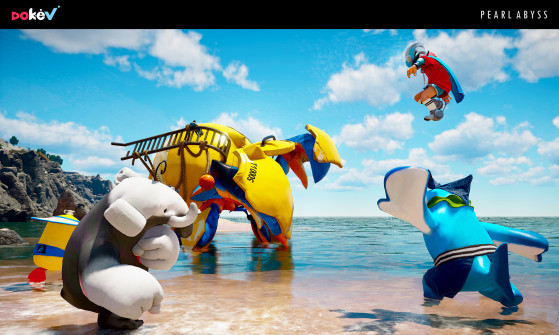 You can move around freely
As with pretty much any open-world title, DokeV allows players to move freely through the streets of the city and other environments. In the material seen so far characters can be seen using skateboards, rollerblades, bicycles, umbrellas, jetskis, and even more wacky means of transportation such as a llama.
A developer at Pearl Abyss has explained that to get all these items, you'll have to complete certain quests - making the progression system fun.
They have also said that they wanted to show off the Korean culture that has inspired so much of the game, especially in more realistic terms rather than in a virtual world with which nobody could identify.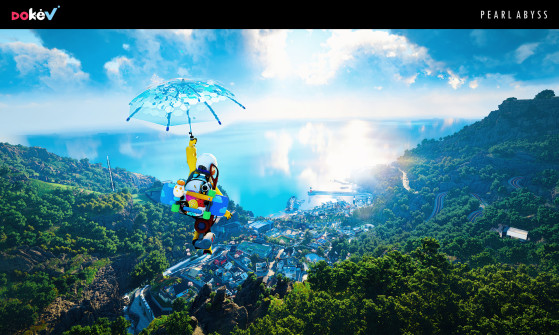 DokeV: Assumed features
In the official trailer we can see the main character using a hammer on a pole -- does this mean there'll be a crafting and/or decorating system in place?

In the very first trailer, released back in 2019 when DokeV was still to be an MMO, we could see clothing stores. Given this and how other Pearl Abyss games are, it's largely anticipated that there'll be extensive ways to customize your character and buy cosmetics regularly.

Likewise, that MMO trailer showed of multiplayer battles. While this aspect has surely been dropped, we might still be able to play DokeV in some kind of co-op mode with friends.
In addition to what the recent trailer shows us, there are still many things to discover.
Stay tuned for more news as DokeV grows nearer to release!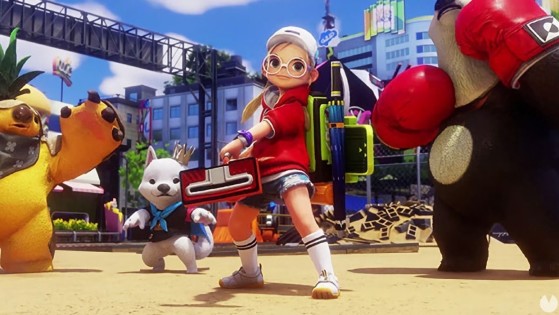 Spectacular both graphically and in terms of features, DokeV will release next year ready to shake up the MMO genre.