Pokémon GO, the augmented reality game continues to conquer the world by allowing different trainers to collect new creatures over the months. In 2022, it's the seventh generation and its Alola region that finds itself at the heart of a season rich in content, but that's not all, on top of that, Niantic is launching a new reward program.
Pokémon GO partners with Prime Gaming
You did read that, Niantic is joining the Prime Gaming rewards program with their flagship Pokémon GO title . A golden opportunity for players benefiting from the Amazon Prime subscription to obtain various gift packs through the platform. If you are not familiar with Prime Gaming, it is a program that is linked to Amazon Prime and which allows you to acquire rewards for a multitude of titles such as Genshin Impact, Lost Ark, Fifa 22 or even Overwatch 2. is not the only interest of this program since it also allows you to obtain games for free on PC even if it is less highlighted than the gifts as well as a subscription to a Twitch channel via Twitch Prime.
How to get Prime Gaming rewards?
To get your Prime Gaming rewards, it's quite simple, you just have to follow this procedure provided you have an Amazon Prime subscription beforehand.
Log in with your Amazon account

here

.

You arrive directly on the Pokémon GO page, if not, you just have to look for Pokémon GO in the list of available rewards.

Once on the right page, you can see the offers available, expired or not yet present.

All you have to do is select the offer you are interested in by clicking on "Recover now".

You now have a code that must be entered directly in the game or via this link .

Please note that the codes expire 5 days after the end of the offer.
What rewards are available with Prime Gaming?
To finish this news, we will see the rewards you can have. Currently there is only one offer, but there will be more in the future. You can still discover what is offered to you with this first code.
30 Poke Balls
5 Max Revive
Star Piece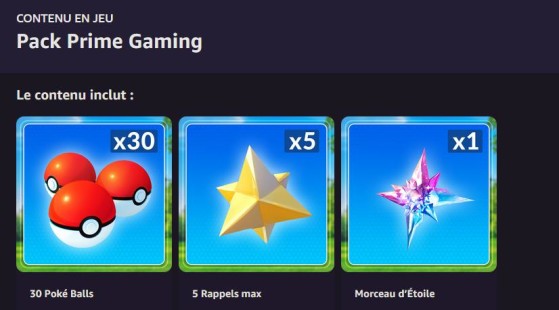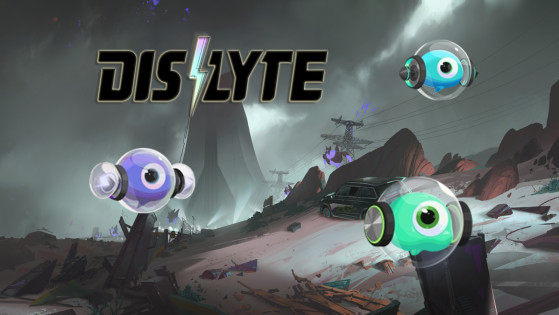 From Experimon farm to Practice Stages here's how to get exp easily in Dislyte to level-up your characters