There is something new on the side of The Last of Us ! While the hype around the Naughty Dog license is indeed present thanks to the (very) upcoming release of the remake of The Last of Us part 1, the announcement of a stand-alone multiplayer project and the HBO series , Joel and Ellie are more than requested . It is precisely the HBO production that we are going to talk to you about today because the company has just unveiled new images of the series to come at the beginning of next year!
The Last of Us is revealed on video!
The Last of Us fans around the world can finally rejoice, HBO announced this night: "It's official, The Last of Us is coming to HBO" ! From next year, spectators will therefore be able to find Pedro Pascal (Joel), Bella Ramsey (Ellie), Gabriel Luna (Tommy), Nick Offerman (Bill), Lamar Johnson (Henry), Keivonn Woodard (Sam), Elaine Miles ( Florence) and Graham Greene (Marlon) in an adventure that promises to be full of twists and turns.
We observe various scenes from the Naughty Dog game , as well as the two protagonists of the series (and Bill!) in situations that will seem very familiar to you if you have played the first opus of the license. Below, the HBO teams made a video comparing the series and the video game production, and the result is impressive.
As expected, the series will faithfully follow the plot of the first opus The Last of Us, while adding some new passages, which will add depth to the characters, without modifying the overall story. It is therefore normal to be able to observe in this mini-trailer scenes from the video game, (warning spoilers ahead) such as the one in which Joel tries somehow to protect his daughter from the infected at the start of the game, or the meeting with Bill , the survivor. (end of spoilers you can blow)
One thing is certain, Joel and Ellie will therefore be there next year , for a series that looks explosive!
A release date?
Don't be too stingy, we just got some never-before-seen footage from the game! Unfortunately, no specific release date was revealed in the mini-trailer, but a release window announcing "next year" .
According to Casey Bloys, director of content for HBO and HBO Max, Neil Druckmann (father of the license) had declared during an interview granted to Deadline that "the series will not be broadcast in 2022, they are still in the process of shoot in Canada. I imagine you will see the series in 2023" . Fans of the license will therefore have to arm themselves with a little more patience before seeing their favorite survivors on HBO!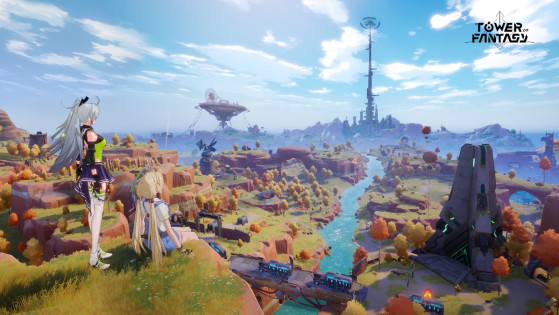 Tower of Fantasy offers a good number of activities to do, that we could lose our minds. Through this guide, we have concocted a small daily routine for you to progress effectively.