A series is not always a gift when it comes to an adaptation of a world famous title and yet fans of The Last of Us were rather enthusiastic about the idea of seeing their favorite license on the big screen.
The concern is that during a very recent interview, the screenwriter of the series slipped a little with downright inappropriate remarks which drag the work of the developers a little in the end and push the clichés very far.
The words of Craig Mazin in an interview
You may know Craig Mazin. The screenwriter has notably worked on Chernobyl and is responsible for the script of the series of The Last of Us. Rather famous therefore, but that did not prevent him from indirectly denigrating the license from which his next series comes…
Here is what the screenwriter said in an interview:
" When you play, and you die, you are sent back to the checkpoint, all those people who died are there again and can move again in the same way. In the series, these encounters have more weight and watching a person die is I think very different from watching a pixel die. "
Words that could go unnoticed like that but that's really not what happened. Indeed the fans woke up well on the networks with the same feeling: why denigrate the game to put the series in front?
The community out of order
Through this interview Craig Mazin seems to convey this "old school" idea that a video game cannot have the same impact as a film or a series since it is only a game. literally based on a game.
Clumsy words that have annoyed a lot of players tired of seeing this kind of speech where the video game is not really an art.
However, The Last Of Us is precisely, for many, better made than many films and series that come out today.
A game cut for its history and the impact on the players and which will mark the player more than many other works. It's rare that a fan of The Last of Us hasn't made a point of honoring the story and the feeling and seeing this kind of message from the person in charge of the adaptation must necessarily sting a little bit, even if it is perhaps only a clumsiness.
Hopefully Craig Mazin catches up and doesn't clash more with fans of the original work.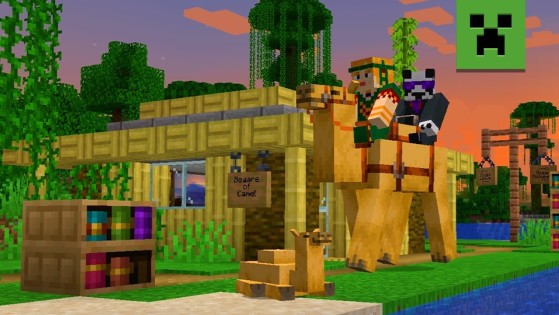 Minecraft 1.20 is approaching but what awaits you? From new blocks to new mechanics, here's everything we know about Minecraft's next big update!